Claire Crosby and family give God the glory with a soulful cover of 'Come Thou Fount of Every Blessing.'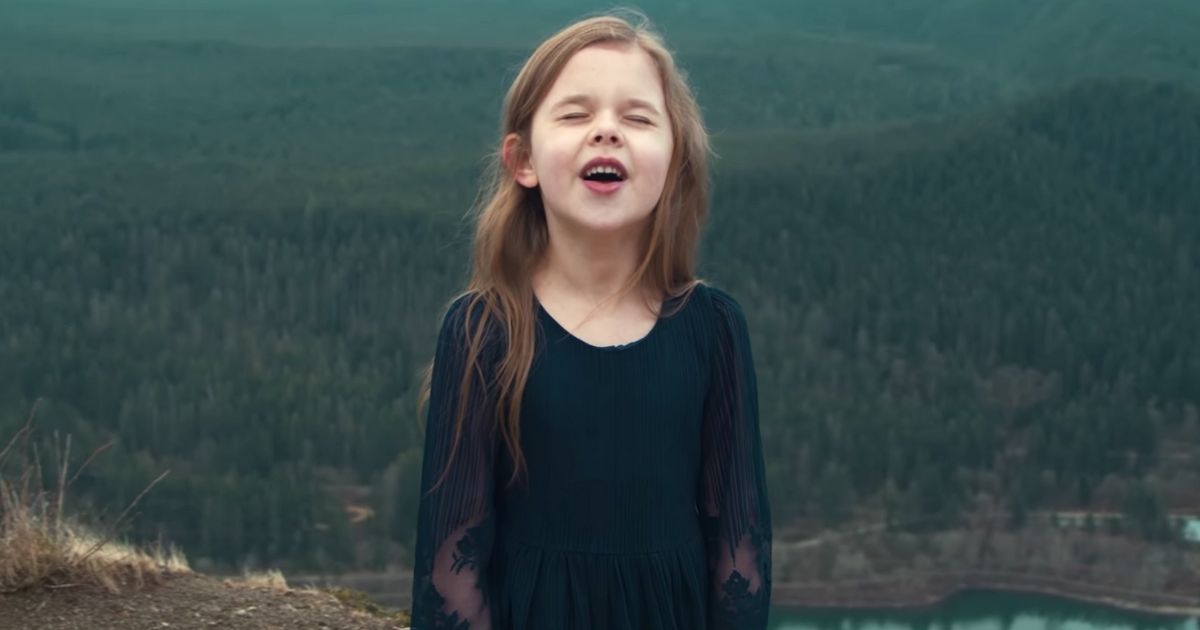 This classic Christian hymn was written by Robert Robinson, a pastor and hymnodist in the year 1758 when he was 22.
Come, thou Fount of every blessing,
tune my heart to sing thy grace;
streams of mercy, never ceasing,
call for songs of loudest praise.
Many popular Christian artists have performed different versions of this song. Today 8-year-old Claire Crosby is singing it from her heart with her mom Ashley Crosby and dad Dave Crosby. Claire is well-known as a popular YouTube star and an young music artist. According to his father, she had showed her interest in singing even when she couldn't even pronounce words properly.
By the age of 3, Claire became an internet sensation through her Disney covers with the support of her father Dave who was a contestant on The Voice Season 13. She got featured on the popular TV shows "The Ellen DeGeneres Show" and "Little Big Shots".
Claire captured the hearts of millions with her cute appearance and her sweet voice. She has covered many Christian songs including 'I know that my redeemer lives','Consider the lilies', 'Peace In Christ', 'Beautiful Savior', 'Gethsemane' and now 'Come thou fount of every blessing'.
Today, the adorable 8-year-old girl and her parents are filling our hearts with joy with a glorious rendition of 'Come Thou Fount of Every Blessing.'
Teach me some melodious sonnet,
sung by flaming tongues above.
Praise the mount I'm fixed upon it
mount of God's redeeming love.
Let's praise the Lord with all our hearts and share His love with others.