It was a freezing winter evening in Phoenix, Arizona when two police officers on patrol noticed a man sitting on the side of the road with his bare feet exposed. The officers immediately pulled over to check on him and asked about his shoes.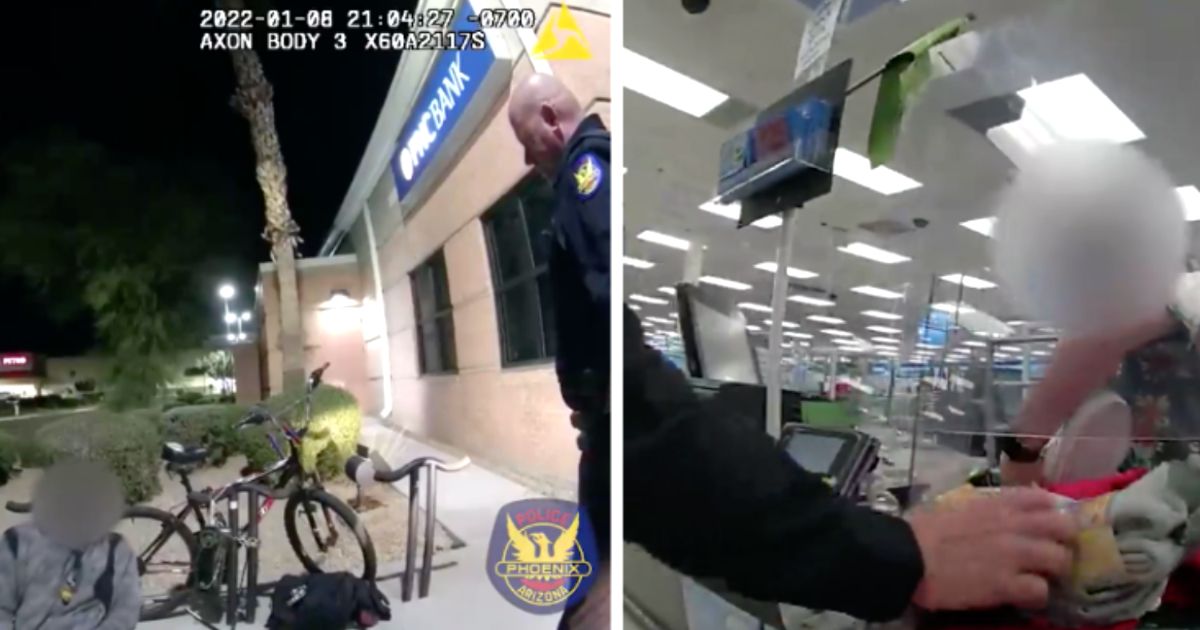 The man told the officers that his feet were freezing and that he wears size 18 shoes, which are hard to find in regular stores. Without hesitation, the officers jumped into action and spent about $80 to buy the man a pair of size 19 shoes, a new shirt, pants, and socks to help keep him warm.
As they helped the man put on his new clothes and shoes, the officers even complimented him on how good he looked. They could see the difference that their simple act of kindness had made in the man's life.
This random act of kindness from the police officers has touched the hearts of many people. It is a reminder of the good that still exists in the world and how small acts of kindness can have a huge impact on the lives of others.
WATCH: Two Police Officers Help Shivering Homeless Man Stay Warm
New Shoes

Man: "You taking me to jail?" Officer: "No. I'm going to take you to Ross and buy you some shoes." Two officers came across a man, down on his luck, with no socks or shoes on a cold January night. When they asked where his shoes were, he informed them he was a size 18 and that not many stores carried a size that big. Within 20 minutes, the officers spent $80 of their own money to get him a pair shoes, socks, pants and a new shirt. #ThisIsWhoWeAre

Posted by Phoenix Police Department on Tuesday, 8 March 2022