5-year-old Eddie from Maui was deeply moved after seeing news reports about the raging wildfires that devastated many homes in his homeland. Rather than being overwhelmed by the sorrow, this young boy found an inspiring way to make a difference.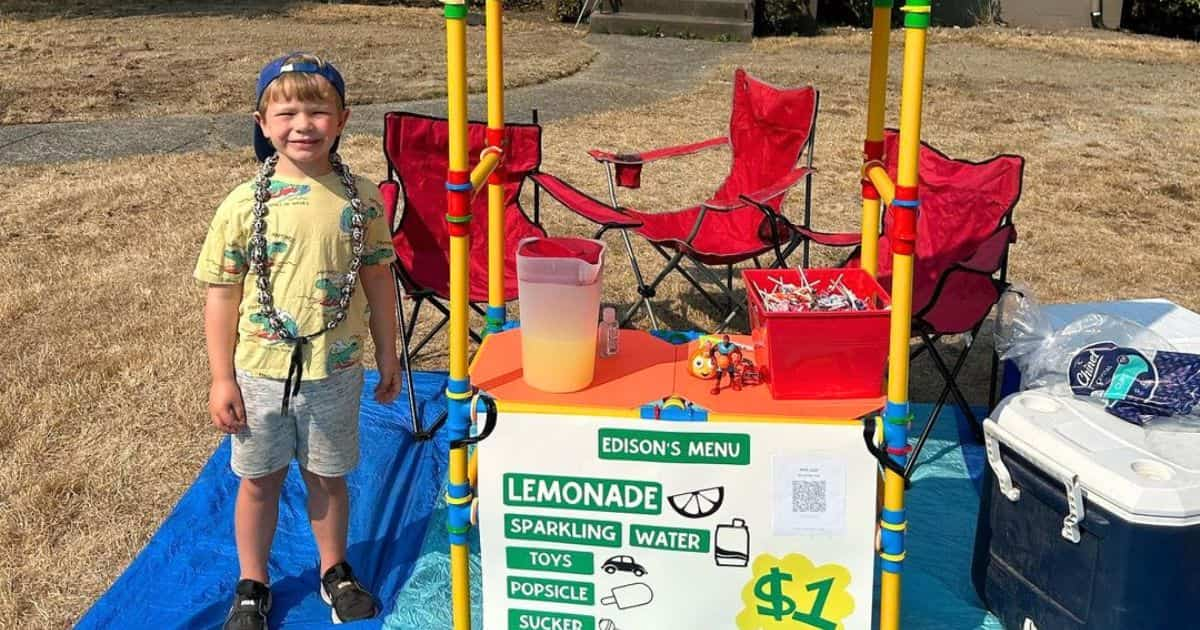 The stories of devastation struck a chord with him. "It was Wednesday afternoon, we had the news on, and he asked me to turn it off because he said that made him too sad," shared Eddie's mother, Ami, in an interview with USA TODAY. Eddie's innocent concerns about whether children had lost all their toys or even their beds showcased his genuine compassion.
Inspired by a lemonade stand he saw in Colorado, Eddie proposed setting up his own, with a noble cause in mind: to donate all the proceeds to the wildfire victims.
Ami recalled her initial response, saying, "I thought maybe we could raise $100." But the community's overwhelming support for Eddie's heartwarming gesture surpassed all expectations.
Running from 10 a.m. to 6 p.m. daily, Eddie's stand received great support from the community. Even though the lemonade was priced at a mere dollar, many handed over $5, $10, or even $20 bills. The online community chipped in as well, with Venmo becoming a conduit for generosity. "Throughout the day people just kept sending money. People kept stopping by. We ran out of cups multiple times, and lemonade, and ice," Ami noted. The highlight? A biker stopping by to purchase lemonade, generously donating $100 for a cup.
By the end of the weekend, the tally was a staggering $17,000 — a number that left the Juel family in awe. The magic wasn't just in the hefty donations; Eddie's joy knew no bounds when a young peer showed up with a bag full of coins, eager to contribute.
The funds will be directed to the Maui Community Fund, ensuring that Eddie's earnest effort reaches those most in need.
"Let your light so shine before men, that they may see your good works, and glorify your Father which is in heaven." – Matthew 5:16