Imagine a world where your toddler has their own legal representative. One who comes forward with a list of demands on behalf of your little one, with the gravity of a courtroom but the setting of your living room. A hilarious video posted on YouTube showcases such a scenario. As the parents descend the staircase, their daily routine takes a detour as they are unexpectedly halted by their two-year-old son's lawyer – John Crist.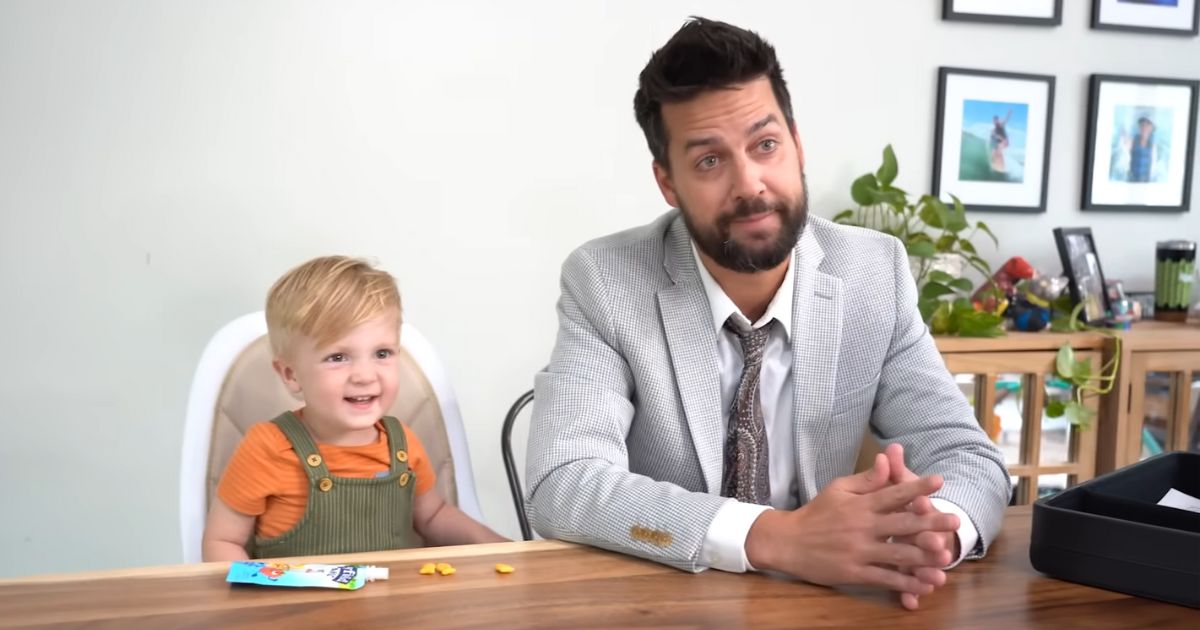 In a humorous twist of events, these parents find themselves embroiled in a lively and extensive negotiation with their toddler. In this household, the child's needs and desires take center stage, and if they are not met in a child-deemed acceptable timeframe, the child's advocate is ready to voice the dissatisfaction.
From Diaper Changes to Co-Sleeping
The lawyer presents an extensive list of demands from the young child. The demands range from increasing the supply of fruit drink pouches, allowing more screen time, reducing the number of diaper changes, to a curious request to resume breastfeeding after observing his mother nursing his younger sibling.
The child's legal representative doesn't stop there. In a comically surprising turn, the child's lawyer adds that the toddler wants to change his sleeping arrangement. "My client would actually like to co-sleep indefinitely," says the child's lawyer. "Yeah, he feels like he can sleep better when he's kicking someone in the ribs."
The Cat Clause
Perhaps the most hilarious part of the entire video is the unexpected demand regarding the family's pet. The child's demand about the cat brings a wave of laughter, revealing a unique and funny relationship between the toddler and the feline.
Settlement: A Middle Ground
After a series of intense negotiations, all parties come to an acceptable settlement. In the end, it's a compromise that leaves everyone, regardless of their mobility, walking or crawling, with a sense of satisfaction and a good laugh.
While this video tickles the funny bone, it is also a gentle reminder of the joy, laughter, and unexpected negotiations that come with parenthood. It's an enjoyable, light-hearted look into the complex dynamics of raising children and how it often requires love, patience, and a good sense of humor.
"A joyful heart is good medicine, but a crushed spirit dries up the bones." Proverbs 17:22.