Reaching out and helping homeless people around us may not come easy to us, but for one man and his wife, they made it their mission in life.
Jodi and his wife, Dawn Gieber, did the impossible. "People would say James was very angry. James was a mean person. He wasn't. James was just hungry," says Dawn.  "He was cold. He was eating out of dumpsters. James just had no resources and my husband and I just felt that there was something we needed to do to help him."
James, was living on the streets of Little Rock for the last 15 years, "I would see him as I went into the courthouse," explains Dawn. "My husband would also see him as he patrolled."
Dawn worked as a records specialist at the Pulaski County Circuit Court, and decided to question James about his life, "One day I just asked him, 'Why are you homeless?" explains Dawn. "I treated him like a human – we all have a story."
James revealed he had lost his way and lost contact with this family. He had tried finding them, but didn't know how. So Dawn spoke to her husband about him and he did some Google searches and found some numbers. They called the numbers, sent emails and voice messages and finally succeeded in getting a response.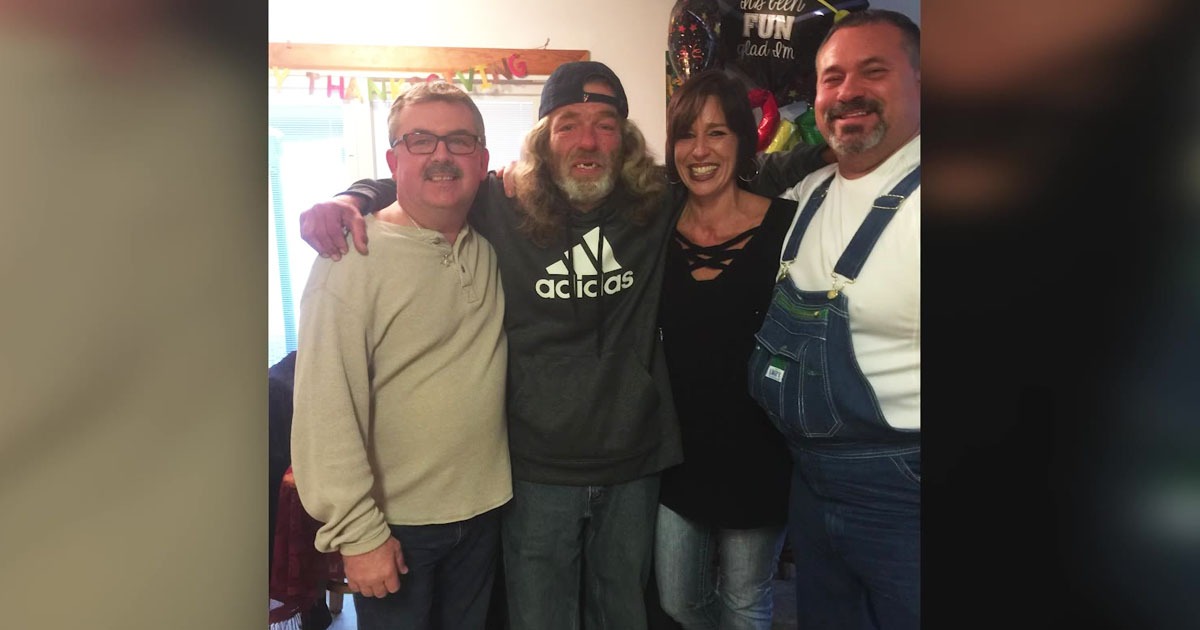 "It was right before Thanksgiving and we get a call back from his niece," says Dawn. "They had been looking for him and thought he was dead." So they arranged for him to talk to his family and were amazed at how emotional he was when he heard his family members' voices.
They were prepared to go on a road trip with James to reunite him with his family but they encountered a roadblock when they realized James had outstanding warrants in Little Rock. So Dawn went before the judge and told him James' situation and that they were willing to pay all his fees and the judge dismissed all charges.
So they along with James, packed up their car and drove nearly 600 miles to Illinois. It was so rewarding for them to see James reunite with his family, and knew that it was the best thing they had done. James is at home with his family now in Illinois and is doing well.