The Johns' Boys Male Choir, a group of extraordinarily talented men, delivered an awe-inspiring rendition of the song 'You'll Never Walk Alone'.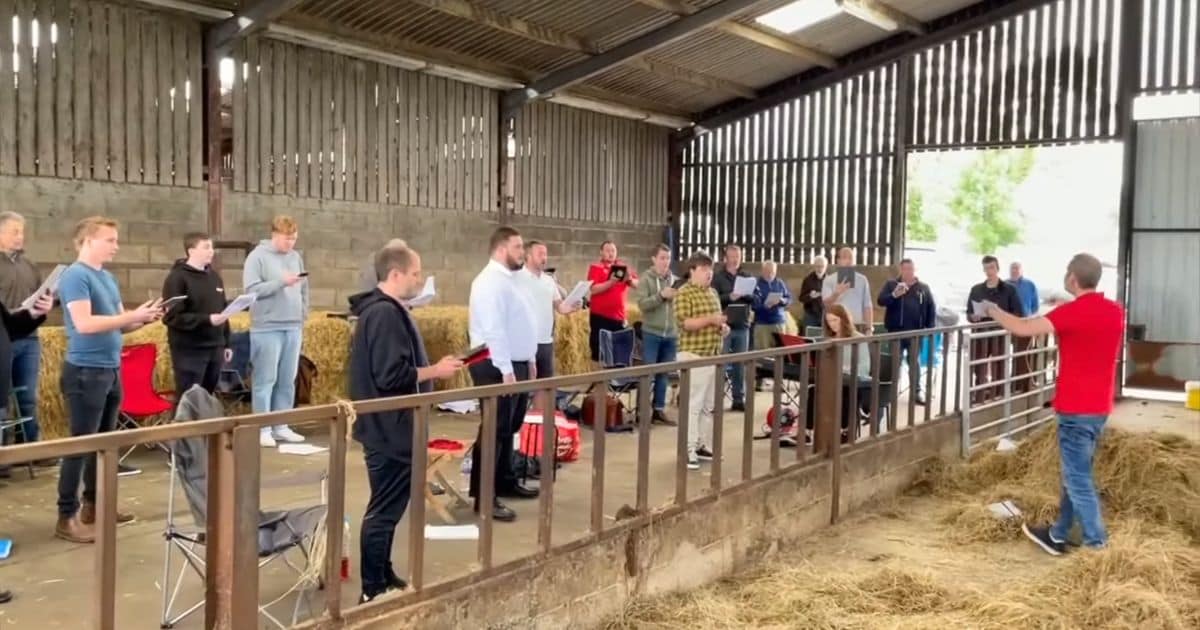 Life is not always smooth sailing; it is full of ups and downs, highs and lows, joys and sorrows. It's the reality of the human condition that these trials and tribulations come our way. As many experience these tough moments, a positive attitude, and the strength to face these adversities can make all the difference.
In a video clip posted on YouTube, the Johns' Boys Male Choir beautifully express this sentiment as they sing 'You'll Never Walk Alone'. The song, with its lyrical beauty and the choir's harmonious rendition, encourages individuals to keep their spirits high even when walking through life's tumultuous storms.
The opening verse of the song offers a clear direction on confronting life's numerous challenges:
When you walk through a storm
Hold your head up high
And don't be afraid of the dark
Further into the song, the choir inspires listeners to face their adversities head-on and without retreating. The message urges one to bravely tread through the winds and rains of life's challenges.
As seen in the video, the choir performs in what appears to be a barn. The setting has its own charm, adding a unique touch to their performance. This intriguing location was also mentioned when they appeared on Britain's Got Talent.
Their exceptional performance on Britain's Got Talent was applauded by all, earning them four yes votes for their stunning audition.
Life can indeed make us feel alone in the midst of a storm or a battle. However, it is important to remember that one is never truly alone. God will never abandon us in our times of need. Rather, He stands with us, guiding and protecting in our most vulnerable moments.
"Do not be afraid or terrified because of them, for the LORD your God goes with you; he will never leave you nor forsake you." Deuteronomy 31:6