In a mesmerizing display of talent and faith, violinist Taryn Harbridge recently enraptured audiences with her rendition of the historic hymn 'Crown Him With Many Crowns'.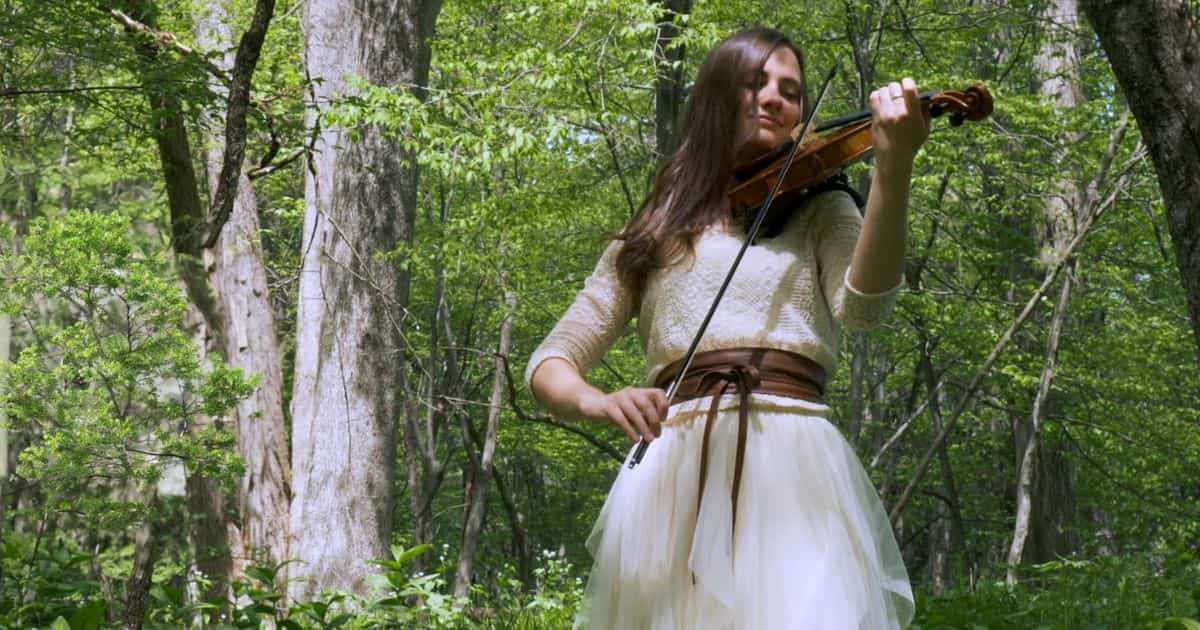 Performed amidst breathtaking natural scenery, Harbridge's interpretation is a sonnet of faith, creating a musical tapestry that deeply touches the soul.
Crown him with many crowns,
the Lamb upon his throne.
Hark! how the heavenly anthem drowns
all music but its own.
Awake, my soul, and sing
of him who died for thee,
and hail him as thy matchless king
through all eternity.
 So ring the lyrics of the hymn, resonating across the spring landscape as Taryn played.
The video showcased the vibrant hues of spring with apple blossom trees in bloom, the diligent bees pollinating wildflowers, and Taryn, the talented violinist, filling the air with the beautiful strains of her instrument. The lyrics of the hymn dancing on the screen, Harbridge walked and twirled, immersing herself in the natural grandeur, creating a captivating viewing and listening experience.
Taryn is recognized for her unique covers of Christian hymns, her original compositions, and accompanying music videos. Her goal, as stated on her YouTube page, is to "glorify God, encourage and uplift the body of Christ, and to share the Good News of the gospel with the world."
The hymn 'Crown Him With Many Crowns' has a rich history, penned in 1851 by Matthew Bridges and Godfred Thring. It was originally set to the music of 'Diademata.' In 1874, Anglican minister Godfrey Thring added six more stanzas to the hymn, 23 years after its first publication.
Witnessing Harbridge's performance brings forth an appreciation of the hymn's beauty, both in its lyrics and the melody. It invites one to pause, to celebrate the joy of faith, and to reflect upon the hymn's timeless message. As it echoes through the ages, 'Crown Him With Many Crowns' continues to inspire and uplift, a testament to the enduring power of faith.
"Shout for joy to the Lord, all the earth. Worship the Lord with gladness; come before him with joyful songs." – Psalm 100:1-2