The Cunningham Sisters performed a moving rendition of Hillsong United's 'Oceans (Where Feet May Fail)' as they competed against Hailey Mia who sang Duncan Laurence's 'Arcade' during The Knockouts on The Voice.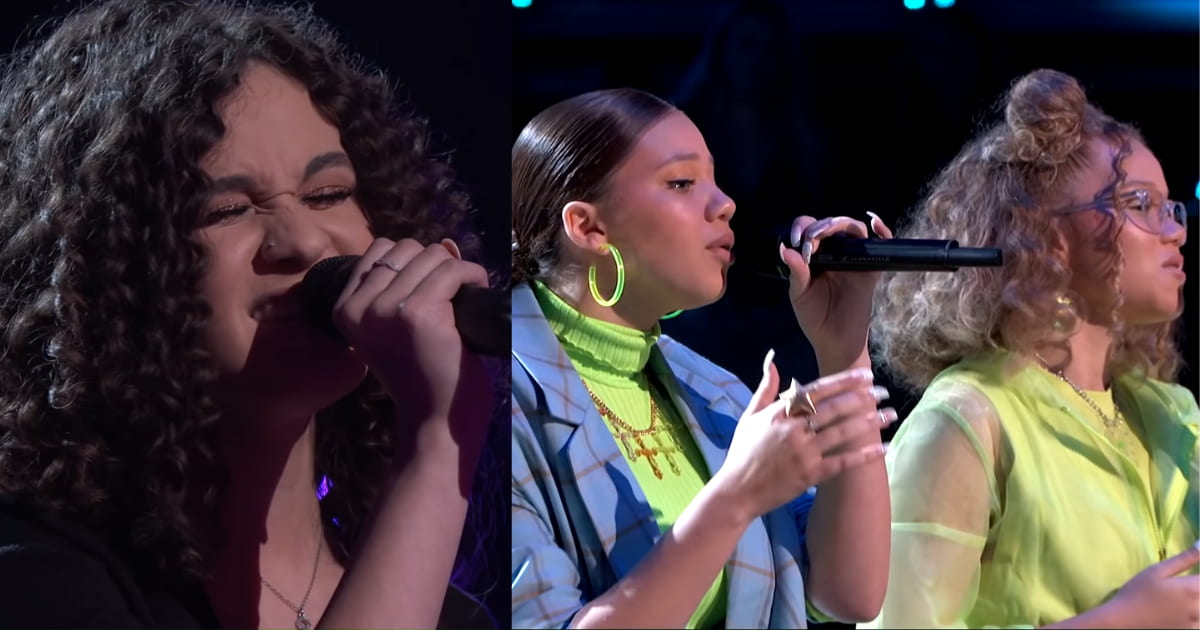 It was definitely a very tough decision for Kelly Clarkson to make a choice between two of the youngest and best competitors in her team. Macie and Marie Cunningham are 15 and 14 years old respectively and Hailey Mia is just 13!
Macie and Marie Cunningham have been winning the heart of America with their choice of songs and glorified the Lord as they praised Him on National Television singing 'Oceans (Where Feet May Fail).'
Spirit lead me where my trust is without borders
Let me walk upon the waters
Wherever You would call me
Take me deeper than my feet could ever wander
Blake said, "This is the cutest thing I've ever seen." and Ariana Grande and John Legen also gave their own comments but it was up to Kelly to choose and she started by praising Macie and Marie's performance as beautiful and pure—the message of their song shared by two such young hearts.
Macie thanked mama Kelly saying, "It's just been so awesome to work with you Kelly, and we just love you so much." The Cunningham sisters did very well but Hailey Mia won this battle with Duncan Laurence's "Arcade." She performed like she owned that stage and progressed to the next round of the competition.
Our hearts just exploded when these young teens praised God in front of millions! That's our youth right there. How awesome to see the Cunningham Sisters ministering to the masses with their gorgeous voices that blend perfectly.