A 2-year-old who could not walk is now cruising around his home in Missouri thanks to 'The Frog,' Brody Moreland is playing with his tractor toys like a toddler his age would, thanks to a device made by his dad and they are using this gift to help others like Brody in the country.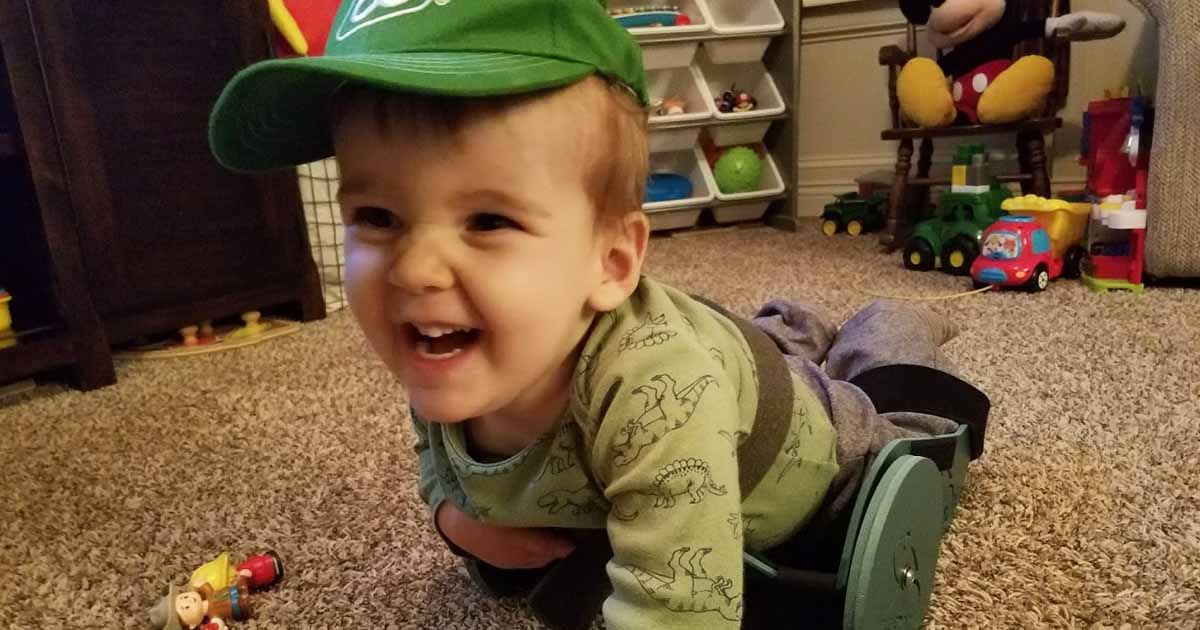 "There's toys to pick up now," mom Ally Moreland said, she added, "It's exciting to watch him change. In the beginning, his cognitive development exploded as soon as he became mobile. There was a long time where I thought this wouldn't be a reality for him."
Brody was diagnosed with spina bifida when his mother Ally Moreland was 20 weeks pregnant, and had to spend 16 days in the NICU, going through two back surgeries. He was also diagnosed later with spinal cord atrophy, which limits brain signal from going below his chest.
Dad Taylor Moreland said that Brody was paralyzed from the chest down and that devastated their family and they were questioning why it happened. But then they changed track and instead of asking why, they began focusing on how to help him.
Brody was introduced to a scooter board which helped him crawl around, but could not maneuver it properly due to his condition. Seeing his son attempting to move, sparked an intense desire in him to get him crawling.
After a lot of experimenting, "the Frog" was finally born. It allows children to move freely on their tummies by using their arms. After kids are strapped in, the device moves with their bodies. Kids aged 6 months to 5 years old can use it to play with other kids, its called 'a little frog' after Brody looked like one when he crawled on the device.
Thanks to this father's determination to see his son crawl, many kids around the country are being blessed with the gift of mobility.