Parents are known to accept their children unconditionally without any restrictions or limitations and are their biggest cheerleaders.
A dad's heartwarming letters to his baby is winning the hearts of netizens. A'Baby, you're a fighter of fighters,' Rome Johnson writes to his daughter, Caliyah.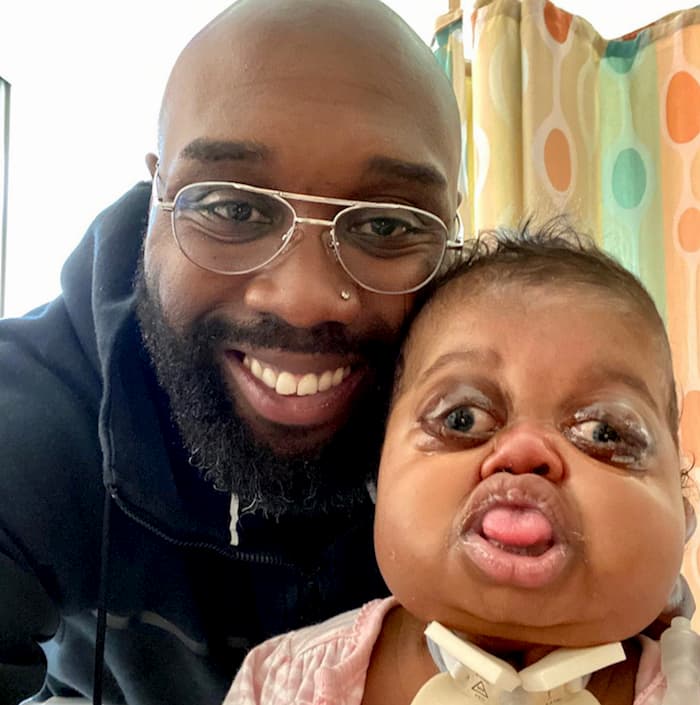 Caliyah, was born with Pfeiffer syndrome that causes premature bone fusion and facial differences.
Rome and his wife Falesha wanted to be parents because they had a lot of love and a home to give to a child.
When they got to know of the disorder their baby had it was hard for them to believe it but it never changed the love and parenting they would give her.
Rome too has an illness in his liver where the bile ducts in the liver don't work properly.
Parenting was a big deal to Rome because when he was 18, they told him he would not make it past 40.
He wants her to have the most positive thought of him as a dad if anything happened to him and that he would move mountains for her.
Those letters he wrote were very intentional ones for Caliyah.
Roma and Falesha have high hopes for Caliyah's future.
Pfeiffer syndrome kids go on to live a high-quality life, there are a lot of surgeries to be done in the early stages but they go to college and get married and have kids.
hope to raise awareness and combat stigma about their daughter's condition.
Rome and Falesha want to bring that awareness to others and make a lot of difference to them.
These are the best parents a child could ever dream of, she's the most blessed and the most loved child and we are sure she will be absolutely fine with her cheerleaders around.