A Dallas police officer is being hailed as a hero for saving a 1-year-old boy, at a Mcdonald's parking lot.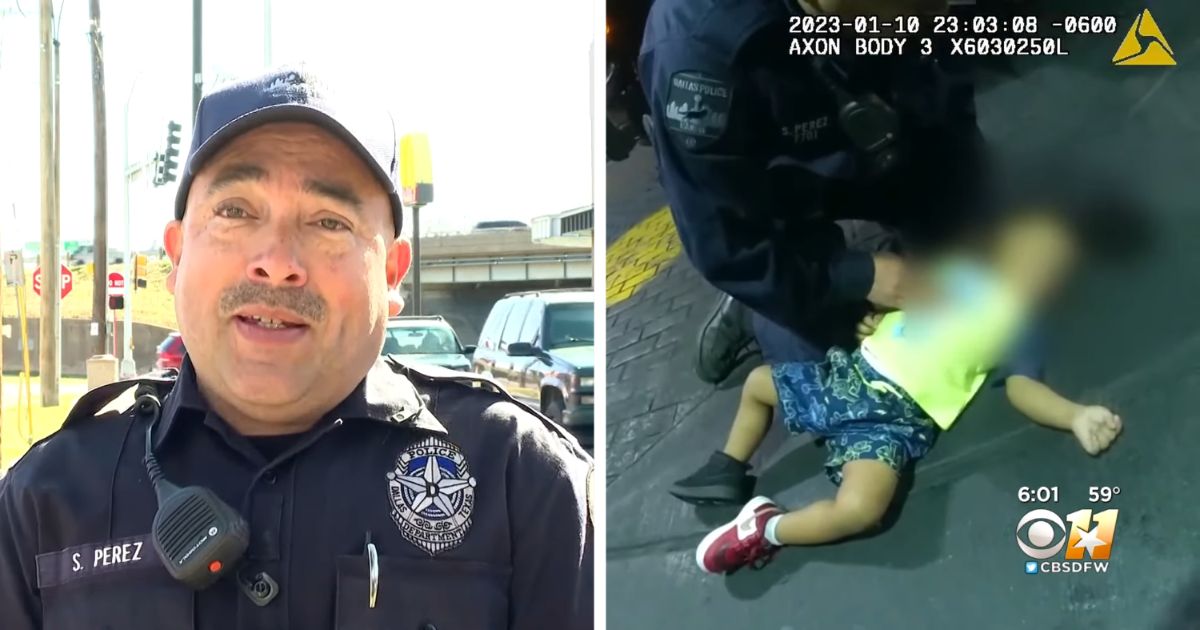 Officer Sergio Perez had just pulled up to the parking lot, to get some chicken nuggets for his K9 partner, Goro after a training session. As soon as he arrived, he heard the frantic cries of a woman, holding her young son, desperate for help, as he had suddenly stopped breathing.
The officer then quickly assessed the emergency situation and immediately attended to the boy, performing CPR and reassuring the mom at the same time, that everything was going to be just fine. Although officer Perez was certified, it was actually the first time he was administering CPR in a real, emergency situation.
God put me right there
The police officer explained that he believes God put him right there at the scene that night for a reason."I normally don't give Goro nuggets," he. "But that night I said since we were doing real good on training I said — you know what, my partner deserves some nuggets tonight."
The harrowing and tense moments were caught by the bodycam of the officer. The officer could be seen working intensely on the boy and was finally able to get him to breathe, even as he informs the mother that her son was blinking his eyes and breathing again.
WATCH: Police Officer Steps in to Save Boy Who Stopped Breathing
Soon the paramedics arrived and the boy was carried by the officer to the ambulance for further medical checkup. Later, the hospital confirmed that the boy and his mom were doing ok.
"Being a father myself, I'm glad I was able to be there," Officer Perez said of the intense rescue. According to the Dallas Police officer the fact that he was right there at the right time, as cliche as it sounds to say it, was because God put him there. There was no way it happened by chance or luck. He was answering the call of God.
It is amazing, how God can use His children to do the amazing work of His by orchestrating something as simple as going to a Mcdonald's.
WATCH: Police Officer Says Divine Intervention Helped Save Boy's Life