It's natural for children to look up to their fathers as heroes, but one father-of-two is calling his daughter his 'hero' when she saved his life after hearing him yelling for help.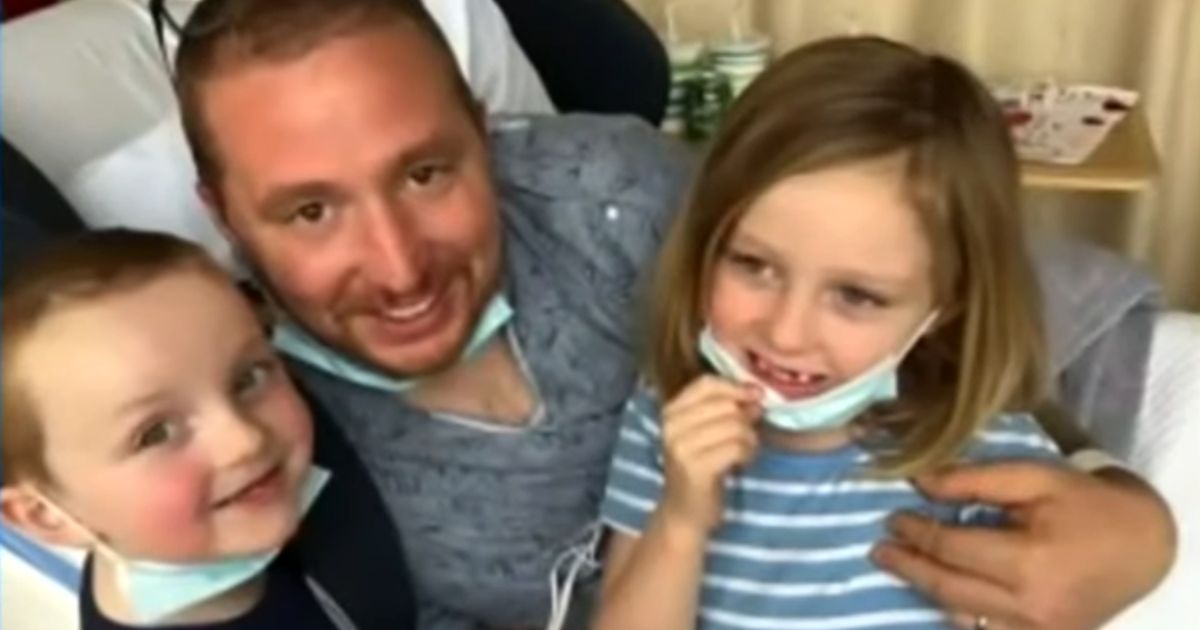 Kyle Semrau had come home in the morning after his night job. His 6-year-old daughter, Macie refused to go to school, because she missed her dad so much and wanted to spend more time with him. As it was the one-year anniversary of their grandmother's death as well, so Kyle and his wife allowed her to stay home that day. But they didn't expect that decision would end up saving Kyle's life.
Kyle was not feeling well. His sinuses and lungs were acting up, he stayed home with his children Macie and 4-year-old son Caleb while his wife went to work. Things went south when Kyle experienced difficulty in breathing and started losing consciousness.
Kyle yelled for help and his daughter Macie came to his rescue. She got his phone and Googled the Eliot Police, and called the police department. "I pressed this button and typed Eliot Police, and I hit call. I don't want to say this, but I thought he was going to die," Macie shared.
The children were feeling distraught but when Judy Smith with the Eliot Police Department answered the call and reassured them that help was on their way, they felt a lot better. "Macie called the police and I was crying a lot, and then she (Judy) heard me crying on the phone, and then she said it was OK," said 4-year-old Caleb.
6-year-old Macie was able to accurately give the cops their address, her dad's name, and age, and even instructed Caleb to get their dogs into another room before the police arrived. That quick gesture helped save Kyle's life and now he's recovering from the incident and is grateful for all the help he received from his kids.
"Just incredible all around. I'm very lucky, obviously because of my daughter and son and the (police) response. It was quick," he said. "If I can say anything about this whole experience, it's for everyone to teach kids about awareness. If I hadn't taught my daughter certain things she wouldn't learn in school, this outcome could have been completely different. She is, and will always be my hero."
What great problem solvers little Macie and Caleb are? Let us also train our children on small things like this so that they can be ready for any situation in life.