A Houston couple is singing praises as they witness what can only be described as a miracle.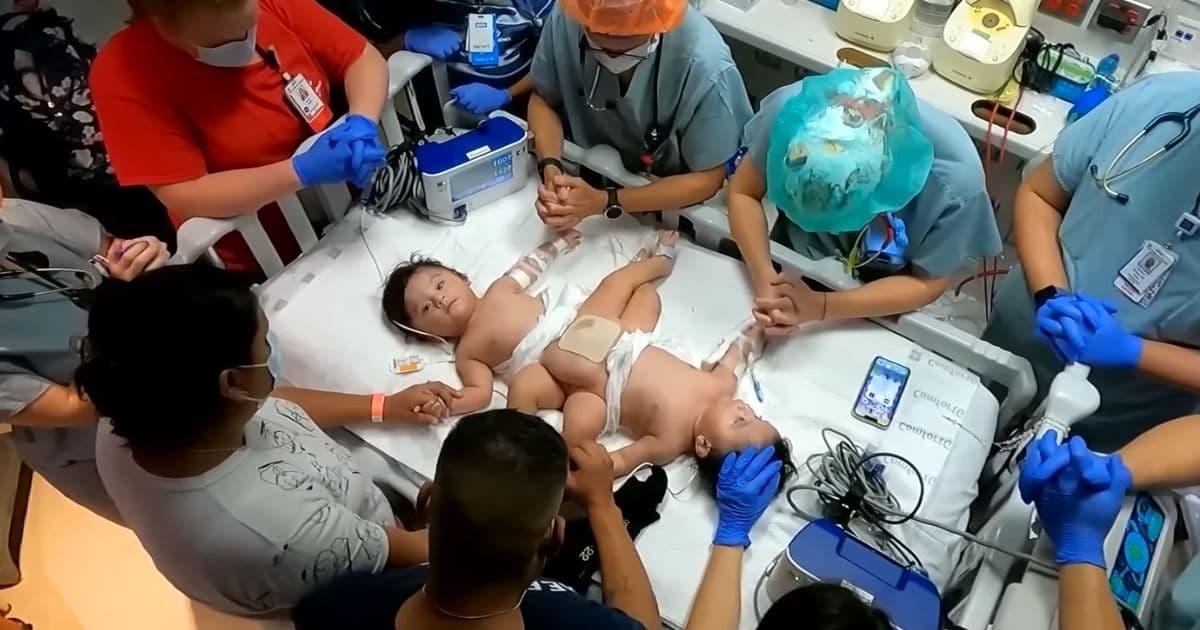 When Lorena Barrera and Alejandro Villalobos learned they were welcoming twins to join their family of three boys, excitement filled the air. Little did they know, this chapter of their lives would be marked by a medical marvel, grace, and unwavering faith.
In 2021, the couple from Las Vegas was hit with the revelation that their twin boys, Lucas and Mateo, were conjoined, an outcome that brought both joy and deep concern. The boys were connected at the lower abdomen and pelvis, a condition named ischiopagus twins. Not only were their bodies fused, but they also shared critical organs, including the small intestine and a single colon.
Desperate for the best medical care for their sons, the family relocated to Houston, ensuring they received the finest prenatal care at Texas Children's Fetal Center. Under the watchful eyes of the medical team, every step, from routine ultrasounds to delivery simulations, was meticulously planned.
On January 18, 2022, a day marked by hope and anticipation, Lucas and Mateo graced the world, weighing a combined 8 lbs., 4 ounces. But that was only the beginning of their remarkable journey. Months of preparation lay ahead as they geared up for the intricate surgical separation.
On August 17, 2022, Texas Children's Hospital became the backdrop for what Dr. Alice King, pediatric surgeon, termed an "incredible complex case." This wasn't just another surgery. It was an awe-inspiring 17-hour operation that saw 26 medical professionals, hailing from diverse specialties, come together in a unified mission. The goal? To give Lucas and Mateo a chance at independent lives.
The success of the operation was undeniable. Lucas and Mateo then began their recovery under the vigilant care of 30 different medical teams in the neonatal intensive care unit. They braved one more surgery each on June 28, 2023, further testament to their indomitable spirit.
By the grace of God and unwavering faith, the Villalobos Barrera family finally received the news they had longed for. Lucas and Mateo were ready to go home.
A year after their life-changing operation, the twins are back in Las Vegas, taking their first steps and embracing life with open arms. Their story, a testament to medical excellence and divine intervention, leaves us with profound gratitude and awe.
Expressing her heart's deepest feelings, Lorena stated, "It is from the hand of God that my children are here." She further lauded the specialists at Texas Children's, acknowledging, "The nurses and the specialists were excellent."
Indeed, Lucas and Mateo's journey is a heartwarming tale of faith, resilience, and the wonders of modern medicine, reminding us all of the miracles that unfold when humanity and divinity converge.
"For with God nothing shall be impossible." – Luke 1:37