A video of an umbrella cockatoo dancing happily among human staff is going viral on social media.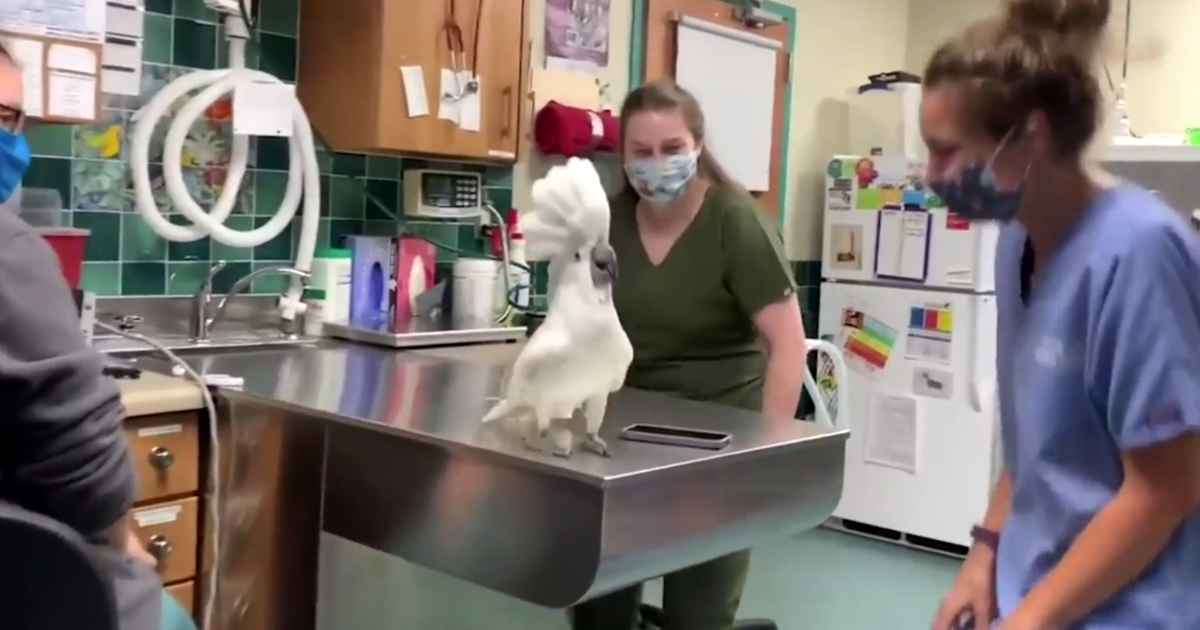 The cockatoo named Sydney is entertaining people all over with his cute dance moves.
In the video, he can be seen dancing with animal hospital staff.
This video is brightening peoples lives all across the world.
Meet Sydney, a male umbrella cockatoo socializing with Vet Hospital Staff from r/aww