High School graduation is a doorstep to the rest of your life and to celebrate this important milestone, one man got overly excited while cheering his family member on graduating.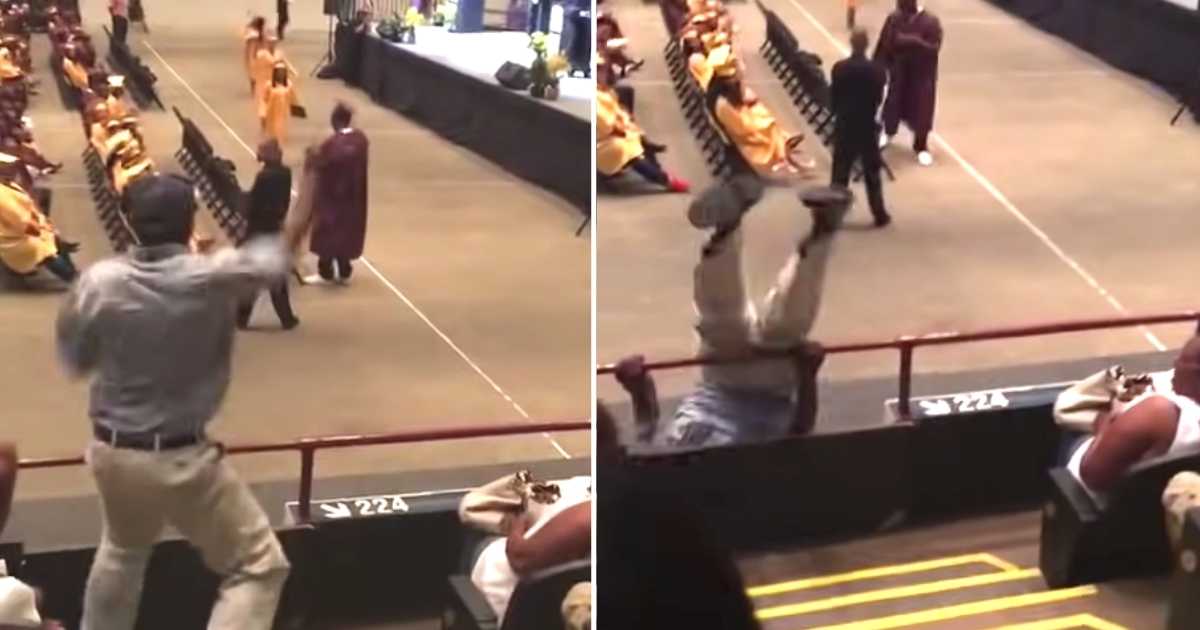 This man definitely made sure everyone saw how happy he was by dancing and jumping over the railing to the arena, all while cheering his heart out.
It is truly impossible not to smile while watching this video.
The graduation ceremony meant a lot to this man because as a parent he knows the road is rough and is struggling to raise children in these difficult times.
This whole-hearted performance is how every proud relative should celebrate the achievements of their family.
High school graduation is a big blessing and a miracle, because it is as important as college graduation. It's the first stepping stone to adult life and a doorway to life's challenges.