Mommy blogger Mary Katherine Backstrom had a hilarious encounter with a stranger in the Wawa gas station parking lot, and as she tries to tell her funny story she can't stop laughing and neither can we.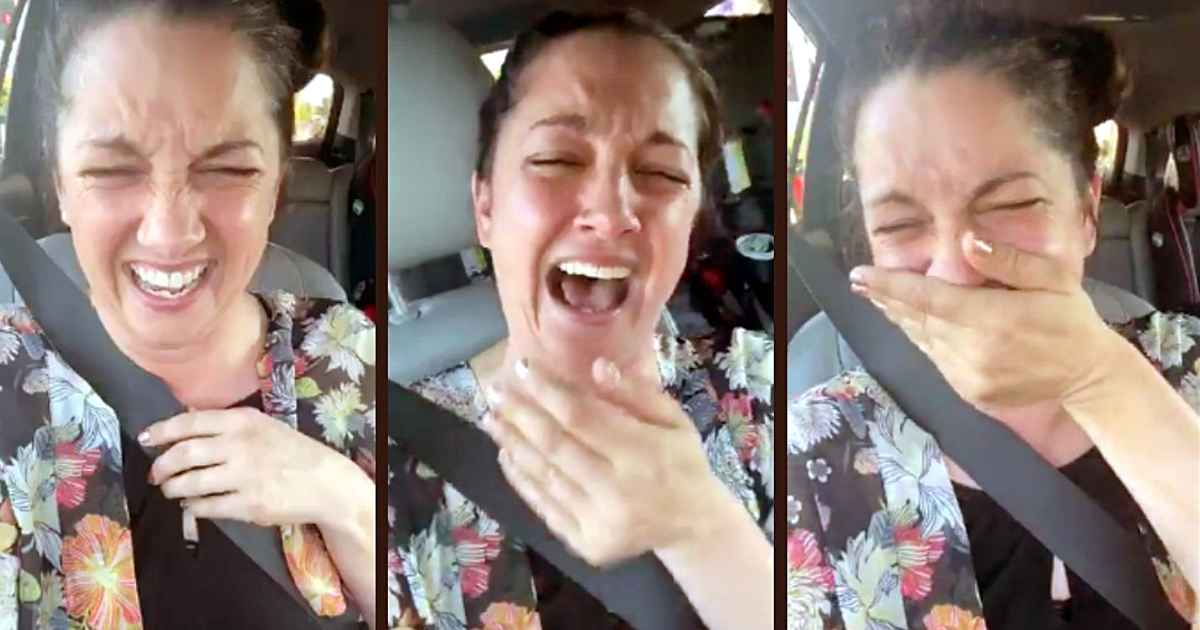 Backstrom was in the Christmas mood when she stopped at the gas station and had some time on hand to spend there as the kids were at school.
She was reading a story about Christmas generosity on social media as she entered the place. "It was a Christmas article about how everybody's so generous over the holidays and it makes everything so magical," she explained.
She was entering in to the Wawa gas station, and feeling like surprising someone with an act of kindness and got a chance to show some kindness to a woman behind her in line to buy a Gingerale.
Backstrom paid for the woman's drink and shared how the season had inspired her generosity, she said it was a "precious moment" between her and the woman.
After that incident Mary moves out still feeling "the holidays are so magical," she spots a stranger washing the windshield of her car which makes her feel very emotional as she says, "He's cleaning my windshield and I'm convinced this is the Christmas magic," Mary explains as she tries to control her giggles.
So she rushes to the stranger and tells him how much she loves Christmas and thanks him with a hug and says to him that this was her "favorite part of humanity."
At this point she realizes that she has made a huge blunder, "It wasn't my car!" she says between giggles. "He was cleaning his own windshield and I told him I love Christmas and humanity," she says through even more fits of giggles.
Watch: Mom shares a funny Christmas story

Mary was so embarrassed to admit to him that she thought he was washing her windshield, and slowly got in her car and drove away to another parking lot where she shared her story with her Facebook friends via Live Stream.