A girl from Virginia has won the hearts of thousands around the country by impersonating her mom working from home.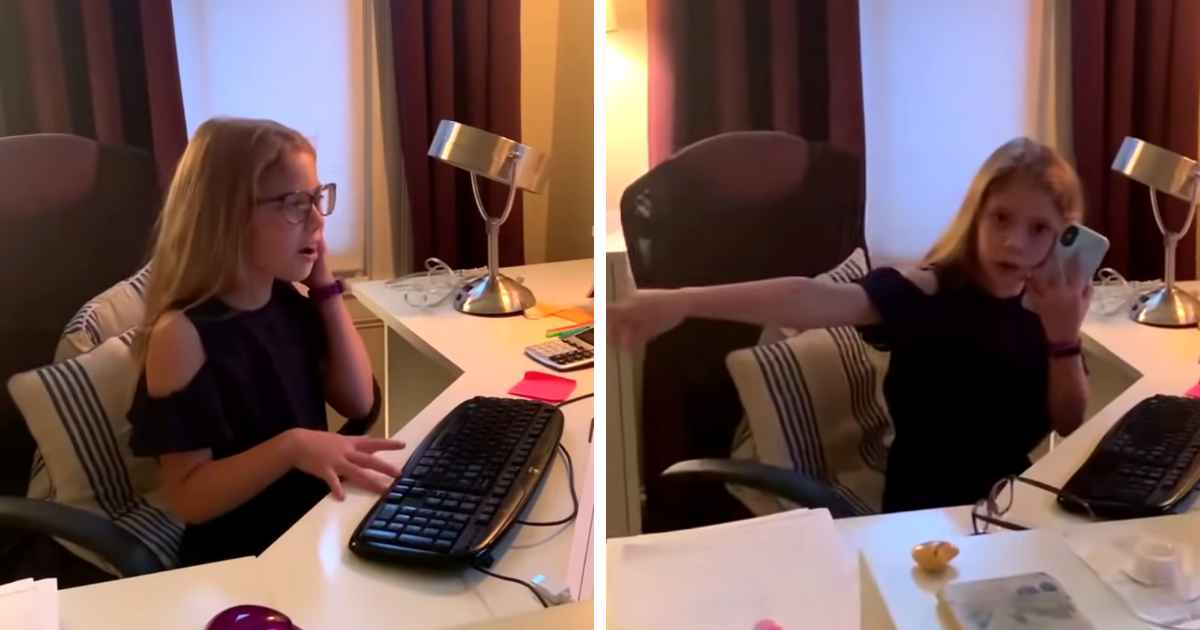 Colleen Chulis, uploaded a clip on LinkedIn of her 8-year-old daughter Adelle imitating her as she works a busy sales job from home, and juggles motherhood as well.
"My 8-year-old daughter asked me last night if she could do an impression of me. I wasn't sure what to expect," she said.
In the clip, Adelle pretends to be on a work call as she sits at her mom's desk and pretends to be "interrupted," by her kids.
Adelle swings into "mom mode" and snaps her fingers at her kids telling them to go get ready upstairs, while still being calm and gracious on the phone.
"I figured many of you might relate (and laugh) with the snapping and the multi-tasking," Colleen noted alongside the video, which has since received more than 9.8 million views. "Covid changed a lot of things this past year and this has been a lot of my reality!"
The pandemic has caused many women to work from home, and it has not been easy for mothers who have to juggle between their kids and work.
According to Colleen's LinkedIn page, she works as the Regional Vice President of Sales and Regulated Industries for SAP SuccessFactors.
Colleen also has a 10-year-old son Luke and a 6-year-old son Declan and said that her daughter enjoys doing skits and frequently insists on being recorded.
Colleen should be proud of the way she is handling work from home as a busy mom-of-three, despite the challenges that have been thrown her way and as for talented Adelle we are sure the Oscars are waiting for her in a few years.