Comedian, Carmen Ciricillo in his recent stand-up appearance entertains the crowd with his hilarious comments and observations on how the younger generation should never get into an argument with the elderly.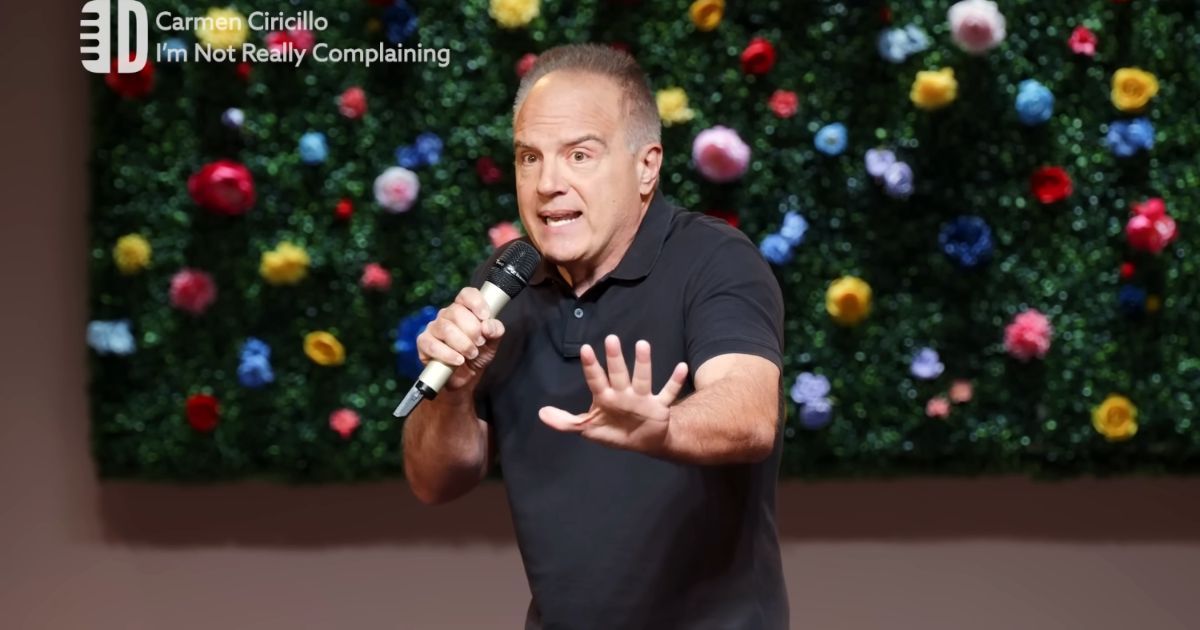 He narrated the experience he had, with his own mother, who named him 'Carmen'; which upset him because it sounded like the name of an old Spanish woman. But quickly pointed out that, he knows it better to not get into an argument with his mother about it and he has a good reason why.
"I don't like to argue with old people because they got a pretty open schedule. Just apologize quickly. There's no fight from me, you know what I mean?" he said.
What to expect if you get into an argument
He also had a pretty good idea of what to expect if someone, somehow gets into an argument with old people. He explains, "I mean, these are people who are writing their congressmen. They got a lot of time. You get into an argument; it's going to last. Let's just say 'you're sorry. I should've never said good morning. I'm sorry."
According to him, one of the most difficult conversations anybody can have with old folks is when it involves the telling of time and also advised that people should avoid going to places where they frequent the most and make it quick even if one has to.
He also made sure to remind the crowd that old people are not fragile; and even though one can do little to stop aging, with age does come wisdom and they have lots of it. They compensate for the lack of physical prowess.
To showcase, he explained a scenario of an old man driving an old car and surviving a crash as he is careful about his own safety by putting on a seatbelt and all, while the younger ones may not be so fortunate because of their arrogance and pride in their youth and vitality.
"Even the youths shall faint and be weary, And the young men shall utterly fall, But those who wait on the Lord Shall renew their strength; They shall mount up with wings like eagles, They shall run and not be weary, They shall walk and not faint."
Isaiah 40:30‭-‬31 (NKJV)