These playful wives surely had the time of their lives when they pulled a prank on their four unsuspecting husbands who, are also brothers.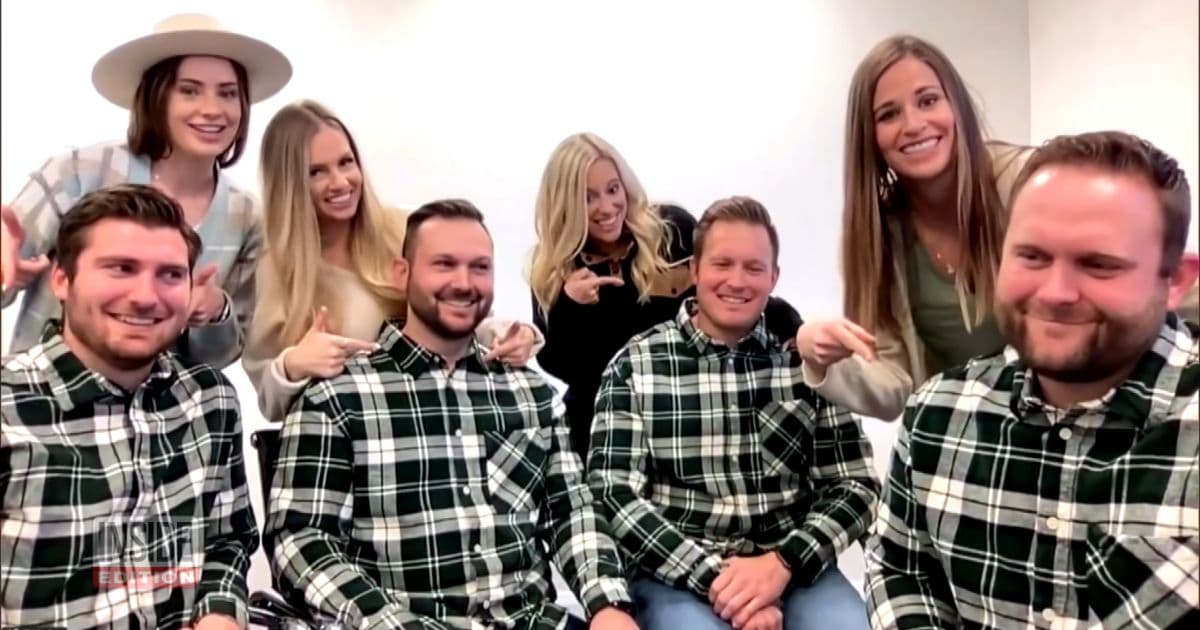 Their family gathering was certainly not a bore when these fun-loving and witty sisters-in-law pulled a shirt prank on their too trusting husbands. The first brother arrived clad in a green, plaid shirt, and there was nothing extraordinary about it. Then, the second brother arrived in the same shirt, a coincidence. The third brother came in, dressed in the same shirt. "Are you kidding me?" was his initial response.
Justin, Skyler, Blake, and Jesse Ence are married to their beautiful and cunning wives–Jesslin, Brittany, Alyssa, and Alisa. Alisa thought of pulling a shirt prank on their partners and encouraged her sisters-in-law to join. "I had just messaged them and said, 'Hey, maybe we should try pulling this off,'" she said.
"It was hard because we live in St. George, Utah, so we don't have a lot of options. And they all are the exact same size," Alyssa said. So, I finally found these at H&M, and I was like, 'This is our last hope ladies,' and they were like, 'Get it!'" "We all buy our husbands clothes, for the most part, so I don't think they really questioned it," Jesslin said.
But, it seemed that this is still far from over. The Ence brothers are resolved to carry out their sweet revenge. One of them said, "Revenge is coming."
Everyone had a good laugh at their family's gathering. It's great to see family members getting along well and having a good time. Love, joy, and peace be upon your family as well.