It's an unusual sight to see a baby walking on the side of 8 Mile Road in Detroit, wearing diapers and socks only. This caught the attention of Robert Jackson III, a kind DoorDash driver who saved this toddler from harm and possibly, freezing to death a few days back.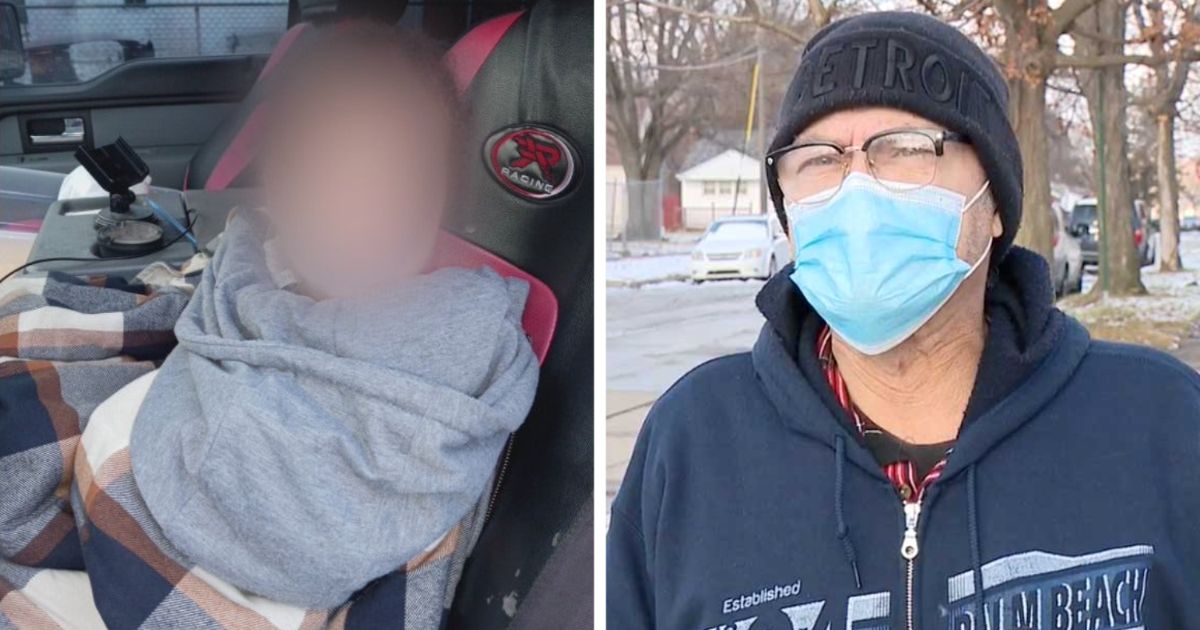 Robert was driving along 8 Mile Road, about half a block past John R. on the Service Drive. He was on his way to make a delivery. He works at DoorDash, Inc., a food delivery company based in San Francisco, California.  
"I saw something in a distance, but I was unsure what it was. And as I got closer, I noticed, that's a kid!" he told Fox News. 
He immediately pulled over, jumped out of the car, carried the baby, wrapped him with his coat, and took him inside. "This is just horrible. This is horrific. I have never seen nothing like this before in my life."
"He was standing in the middle of Eight Mile like this," the Good Samaritan told Fox News. "(He) was shaking, his hands and his lips were purple, and his fingers were purple." He also jumped into the car and held him to add warmth to his shivering young body. The temperature outside was 38 degrees, but with the freezing wind, it could be 29 degrees at that time.
The child could not give vital information like his parents' names and the place where he lives. "A baby – yeah, man, I know. You can't ask him who is [his] mommy is. He can't talk," Robert said. "Look, he has no shoes." The child, after a while, was back to his cheerful stance. Robert was talking to him even though he was just talking gibberish at that time.
This kind fellow flagged down another driver and asked him to call 911. He and the toddler waited in the car for the police officers to arrive. They took the baby boy to a Children's Hospital for further checking. He is now doing okay and thankfully did not suffer from hypothermia or frostbite.
The authorities were not sure how long the baby had wandered alone. They found out that the young boy was left under the care of his 16-year-old sibling. His sibling was unaware that the tot went out of their house, which was less than a block away from where he was found.
"It feels good that I was there. I don't know how to explain it. I'm grateful that I was there to help that child. That means a lot to me," Robert was emotional when he said this. "It's got me right here," he said while pointing to his heart.
Thank God for people like Robert who are willing to go out of their way to help, especially helpless, vulnerable kids. He is also a grandad with more than a dozen grandkids. He willingly extended his love for them to this innocent, helpless young boy by saving him.