In a world where cruelty and heartache often seem all too prevalent, the story of Carly Burd shines as a beacon of hope, demonstrating that in the face of adversity, humanity's capacity for kindness can prevail.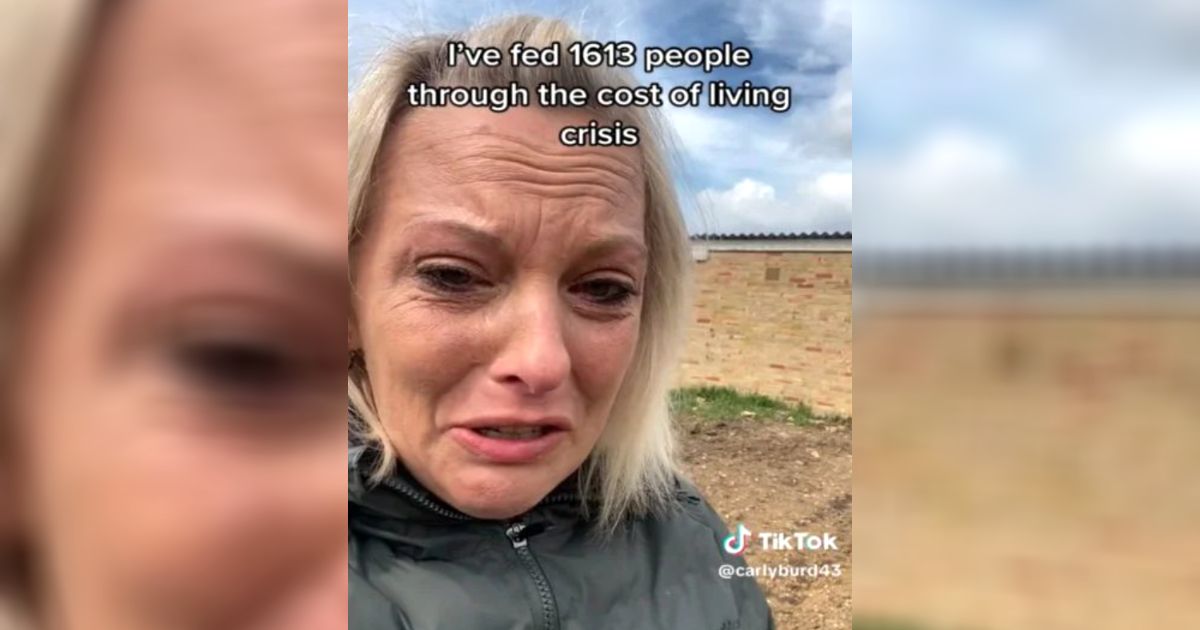 Carly, a determined and compassionate woman from Harlow, England, embarked on a mission to alleviate the cost of living crisis in the UK by providing fresh produce to those in need. Through her A Meal on Me With Love initiative, Carly had fed more than 1,600 people using fruits and vegetables grown in her own garden. However, her garden was cruelly vandalized with salt, killing her crops and leaving her devastated.
Carly's heartrending story was shared on TikTok, where the video went viral with over 1.6 million views. Amidst the overwhelming support, viewers not only expressed empathy but also offered advice, donations, and their own assistance to help restore her land. In the face of cruelty, strangers came together to support Carly's noble cause. Her GoFundMe campaign, initially set with a goal of £4,000, skyrocketed to more than £246,000.
Farmers and locals joined forces to help Carly recover her land. Through their collective efforts, much of the salt was removed and plans were made to cover the area with topsoil to neutralize the damage. With the support of her newfound community, Carly's dream of providing for those in need was reignited, and her garden began to heal.
But Carly's vision has grown even further. She plans to create a community space in her garden, where neighbors can gather, connect, and share their own food and harvests. Envisioning a welcoming environment with tea, coffee, cakes, and conversation, Carly's spirit remains unbroken, her heart filled with gratitude for the outpouring of kindness she received.
In a world marred by darkness, the story of Carly Burd stands as a testament to the incredible power of human compassion. When faced with adversity, our collective strength and empathy can not only heal wounds but also foster a stronger, more resilient community. So let Carly's story inspire us all to rise above cruelty and embrace the light of kindness that resides within us all.
WATCH: Heartbroken Farmer Shares Devastating Act of Vandalism