As our Muslim brothers and sisters fast and pray during this season of Ramadan, there are many instances being recorded of Christ appearing to them personally and giving them the word, especially in the Middle East area. This particular story will give you the chills because of what this missionary encountered there.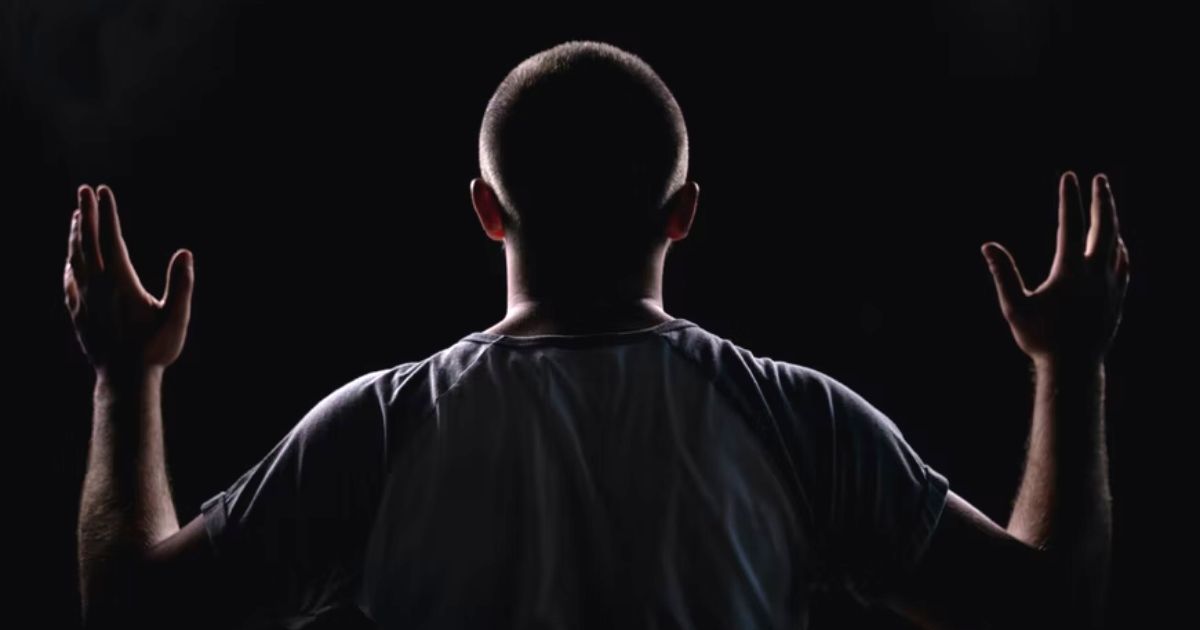 A Middle Eastern missionary said that a local man told him that Jesus was visiting him every night for a month and asked him to write down whatever he said. Turns out Jesus taught the man who lived 30 miles outside a city known for opium use, the entire book of John.
The missionary was interviewed by McLean Bible Church Pastor, David Platt during The Gospel Coalition's "Something Needs to Change Simulcast" some years ago. The missionary's identity has been hidden to protect him and Platt gave him the name, "Yazid" meaning "God will increase."
Yazid and his wife are living in a dangerous part of the world where you cannot even take the name of Jesus Christ and teach from the Bible there. But still, this couple is involved in preaching the gospel to the Muslims and are planting churches. Yazid said, "God is moving inside the Middle East with dreams, visions, and personal visitations," he said.
Yazid told Pastor Platt, about that man's encounter with God, "'A man wearing all white knocks on my door every night, and I couldn't look at him because his face was so shiny and bright. When he would come inside, he asked me to write down what he said. And as I wrote, I would fall asleep. And then, the next night, he would come again… for the next month.'"
So when Yazid wanted to see the man's notebook, he asked him, "What did you write? May I see your notebook?" It was written, "In the beginning was the Word, and the Word was with God, and the Word was God. The same was in the beginning with God." It was as if the whole gospel of John was written down in his notebook.
"He had the whole book of John verbatim in his notebook," said Yazid. "This is amazing. Jesus visited him every night until he finished the book." He continued, "This is amazing thing that the man actually asked us, 'Who was this man that he visited me?'" Yazid continued. "And here, I learned a very valuable lesson: God will do his part, but we still have to do ours."
Platt responds to him by saying, "You're doing what God has called us to do, so praise God for what he's doing, what you're doing," Platt said. When he asked him about what he was working on currently in the Middle East and what the church could do to help him, he said, that they wanted to build 10 churches, but "training disciples who make disciples takes time and funding."
He continued to share his plan for the Middle East saying, "This training, along with supporting the leaders of the training over the next year, will cost approximately $25,000 for ten churches to be developed," he shared.
There was no greater opportunity for Platt to make an impact at that moment in the lives of the Muslim people, and so he said, "Yazid, we praise God for what you are doing on the front lines there in the Middle East. And we want you to know from your brothers and sisters who are behind you on those lines that you're not alone… And so we want to say to you tonight, 'Count us in for that $25,000 to plant ten churches in the Middle East'."
What joy and happiness Yazid must have felt to know that his Christian brothers around the world have his back as he sows the seed of the gospel in that region. "Thank you. This is amazing, brother. This is a great, great blessing for us. Thank you; thank you. God bless you all," Yazid responded.
h/t: CBN