It was pure magic when more than 200 employees from 24 departments of the Slingeland Hospital danced to the song Jerusalema by Master KG.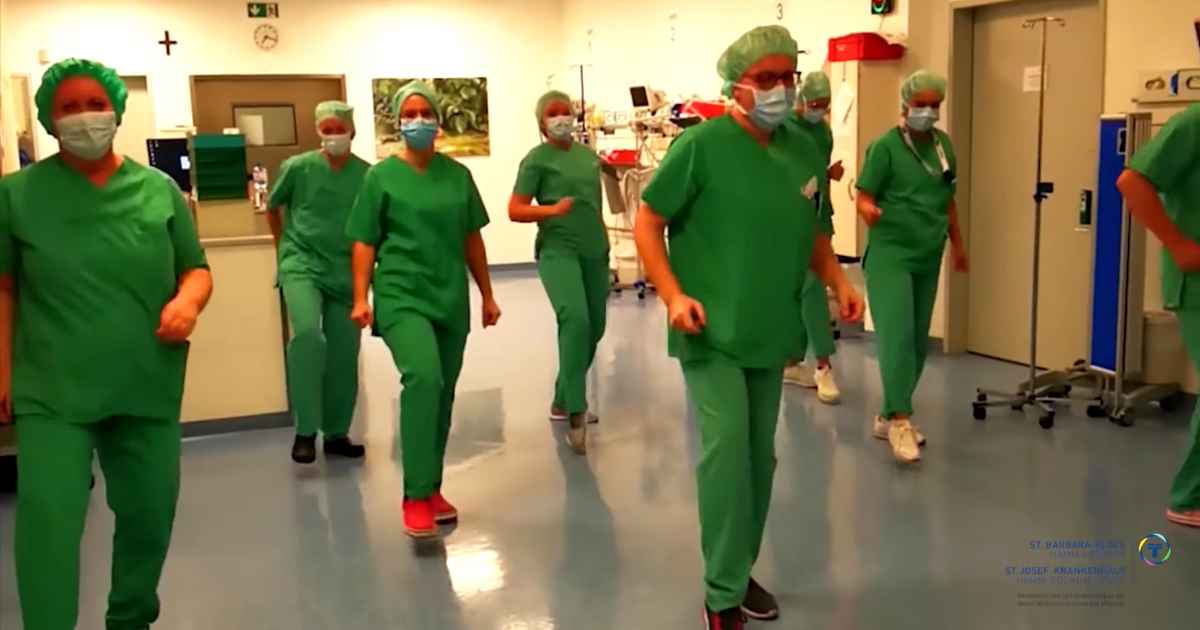 The "Jerusalema" dance challenge was first started when an Angolan dance troupe recorded themselves dancing to a hit South African house track by DJ Master KG and vocalist Nomcebo in February. They sparked a viral phenomenon that has since lapped the globe.
"Jerusalema" is a song by South African DJ and record producer Master KG featuring South African vocalist Nomcebo. The gospel-influenced house song released on 29 November 2019 and was later released on Master KG's second album of the same title in January 2020.
It went viral during mid-2020, garnering international reaction due to the #JerusalemaChallenge. But it reached the heights at where it is now after Nigerian singer Burna Boy released a cover of it on 9 June 2020, which helped it get on the US Billboard charts.
Jerusalema has become a viral song during the isolation and loss caused by the lockdown everywhere. Although the song is in isiZulu language its association with the biblical city Jerusalem has propelled it to the heights of fame.
Today as it's being performed by healthcare workers of Slingeland Hospital we feel overwhelmed as this year has been very hard for frontline workers everywhere who have fought a tough battle with the coronavirus on all our behalf.