It's not every day that you see an adorable dog run after your car. This kind couple rescued a cute shorkie after she tirelessly chased their vehicle.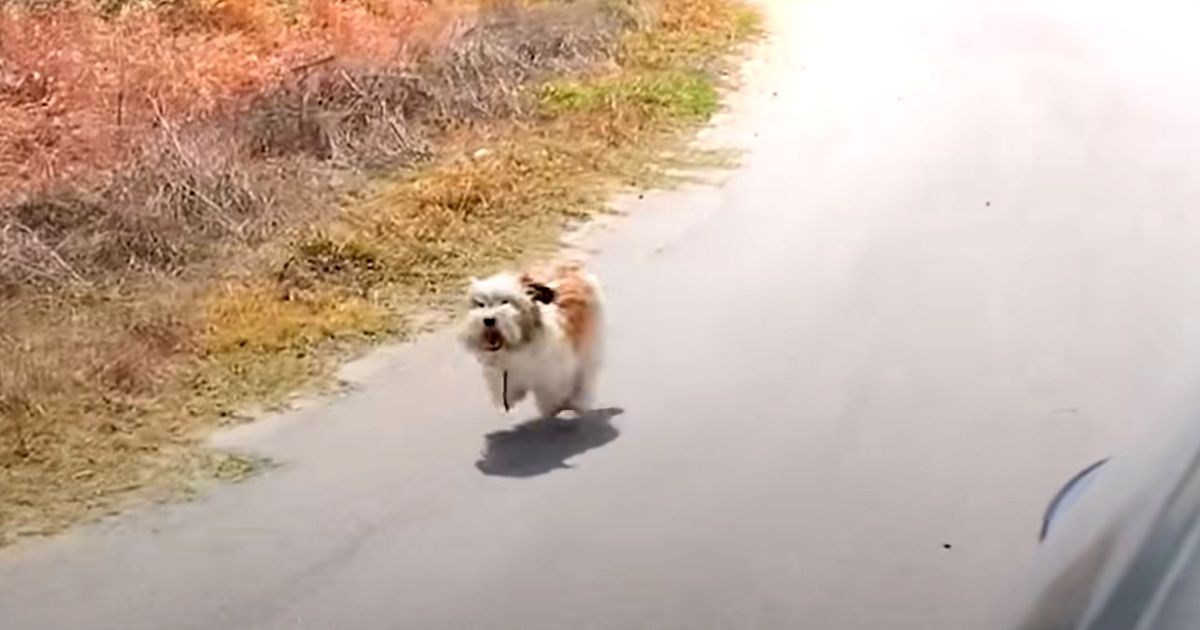 This couple was traveling and out of nowhere, they saw a petite, energetic brown and white shorkie running after their car. She did not stop running until they stopped.
"We picked her up. So, we went to the nearest villages, and we asked everyone, but no one knew the dog," the woman said. The pair had not taken care of a dog before, so they were clueless about raising her.
They took her to the vet and found out that she does not have a microchip yet. They are animal lovers and have three cats. Simba, Dobby, and Pixie got along well, but an additional member would certainly change things around.
"We were a little bit worried because we have the cats, but she immediately was in love with them," the new dog owner said. This cute dog was as big as the cats. At first, the cats did not warm to her, but eventually, this fur baby became one of the crew.
They spend a lot of time together, playing. The dog chases the other cats and loves to hang out with them. She acts like a cat and probably, considers herself one as well. Moxie loves the outdoors so much. She perfectly fits the couple's active way of life. The pup comes to life every time she's outside running.
They searched for the dog's owner for weeks but to no avail. Guess Moxie found a family in them. Little Moxie could have known that they were the perfect family for her. It's as if she had chosen them to be her fur parents and their cats as her fur siblings.
Just like this shorkie, everyone needs love and compassion. May we be generous in showing love to anyone who needs it. One never knows how a small act of kindness can turn someone's life around. "Do everything in love." 1 Corinthians 16:14