The healing power of a dog was evident when an Arkansas woman on a jog with her pet brought comfort to a 6-year-old girl grieving the death of her father at a funeral home.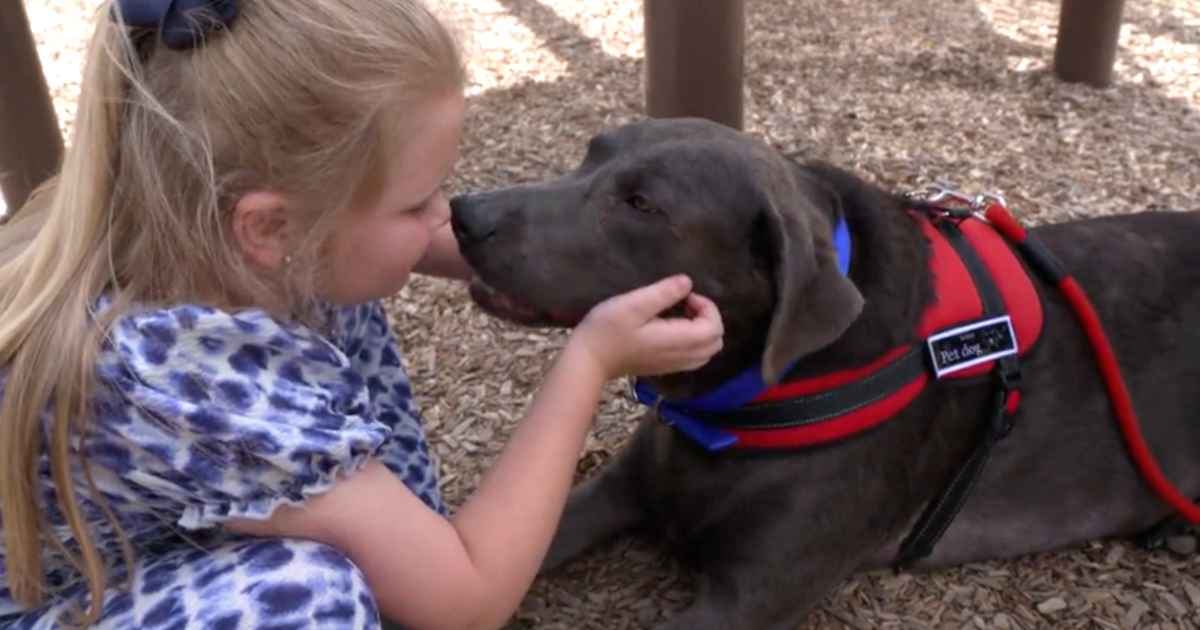 Emily Beineman and her dog, Blue, were jogging in Fort Smith Blue and were passing by a funeral home when a girl shouted and asked to pet the dog.
"I smiled and said, 'Of course! As long as your parents don't mind!!'" Beineman wrote in a Facebook post. "The little girl did a shy little smile and said 'Oh, my parents aren't out here, my mom's inside and my daddy died. We are at his funeral."
The girl, Raelynn Nast, was at the McConnell Funeral Home Chapel in Greenwood, for the funeral of her father, Davey Nast, 41.
John David "Davey" Nast, Jr., died April 14 from colon cancer, according to his obituary.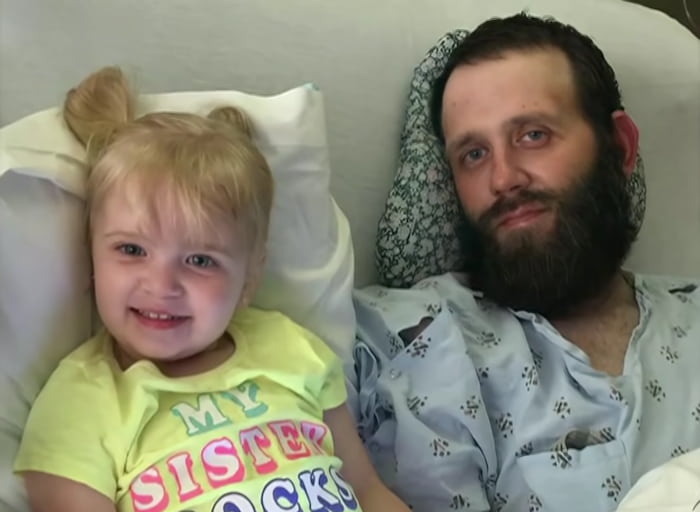 Emily Beineman said her dog reacted immediately to the girl's request. "Before I could say a word, Blue walked up to this little girl and ever so gently sat down in front of her," Beineman wrote on Facebook.
"The girl wrapped her arms around Blue's neck and wouldn't let go. This little girl's friends and family were all surrounding us and as I looked around there wasn't a dry eye to be found (except this little girl)."
Raelynn then invited Beineman inside the funeral home. "I asked if she wanted to come in and see my dad," Raelynn said. "She was very proud of her dad," the girl's mother, Lacey Nast, said. "She always wanted to introduce her dad to everybody," Lacey said.
Beineman wasn't dressed for a funeral but realized how important introducing her father one last time meant to Raelynn. "Everyone was kind of looking around like, 'Where did she come from?' And she came in right next to Rae like they'd known each other for so long," Lacey Nast said. "There was that connection there."
"(Raelynn) showed me the beautiful bouquet of flowers that surrounded his casket and told me how pretty she thought everything looked, Beineman wrote on Facebook. "She then asked if me and Blue would stay for a few more minutes. She wanted to pet Blue a little more. So we did."
"She helped me feel better by her kindness," she said. "I've always referred to Blue as my 'gentle giant' because I've always felt that she could sense when someone is sad/upset/etc. and has this overwhelming calmness about her that is indescribable," Beineman wrote on Facebook.
"Today, I am thankful for many things. But I'm especially thankful for God allowing us to meet this special little girl on one of the hardest days of her life." Raelynn and Beineman met up again this week and are on track to be fast friends.