In the darkest of times, it is often said that God works in mysterious ways. The story of Lucy Humphrey, her Doberman Indie, and a chance encounter with a stranger at the beach exemplifies this fact.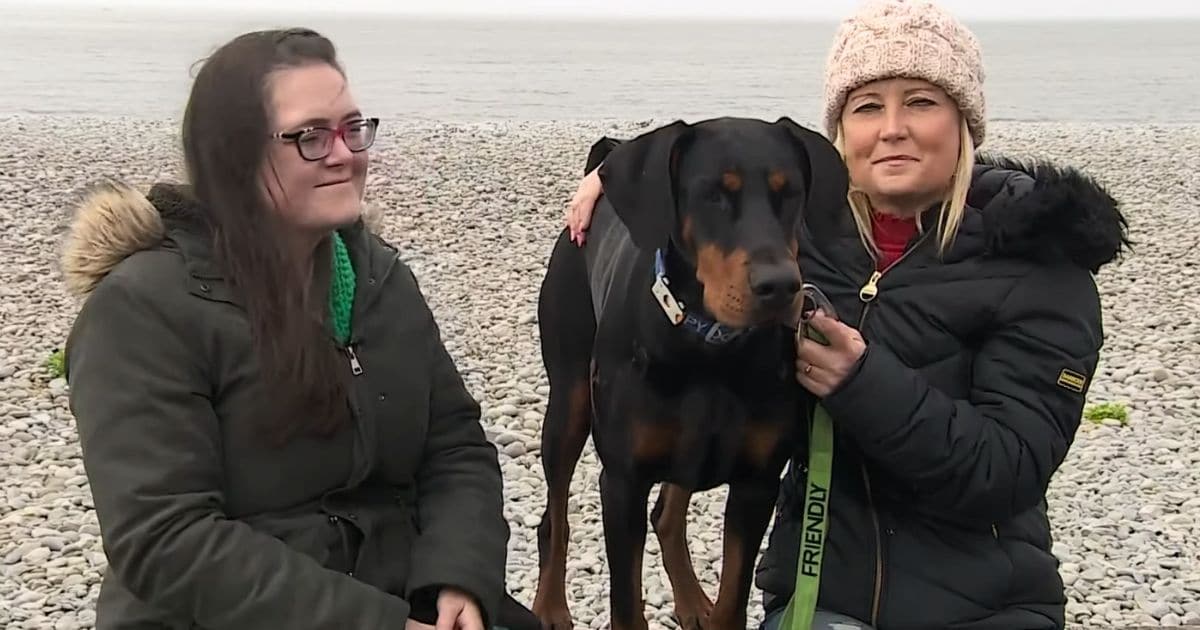 44-year-old Lucy Humphrey was in dire need of a kidney transplant. Doctors estimated that without a transplant, she had only five years left to live. The odds of finding a perfect match were a staggering one in 22 million, but a chance encounter on the beach changed everything.
Lucy and her partner, Cenydd Owen, took Indie to the beach one day, where the dog persistently approached a woman named Katie James. Apologizing for Indie's actions, Cenydd invited Katie to join them for dinner. During the meal, Lucy's partner mentioned she couldn't drink due to her dialysis. Curious, Katie asked why Lucy was undergoing dialysis and discovered Lucy was in dire need of a kidney transplant. Amazingly, Katie had recently signed up to be a kidney donor. As fate would have it, they discovered that Katie and Lucy shared the same blood type.
Katie underwent all the necessary tests and was found to be that one person in 22 million for Lucy – a perfect match. Lucy received her life-saving kidney transplant late last year, and the two have since formed a beautiful friendship. This miraculous encounter, orchestrated by Indie the Doberman, serves as a testament to the power of hope, friendship, and the incredible bond between humans and their canine companions.