There are many cute dog and cat videos on the internet which are going viral but this one beats them all.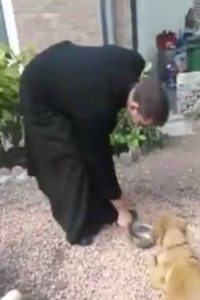 The clip was taken close to a church where a pastor is shown spending time with his loyal companion.
The pup is shown standing near his friend and waiting till he starts praying. The pastor sets a bowl of food in front of the puppy and asks it to lay down prostrate in front of the bowl.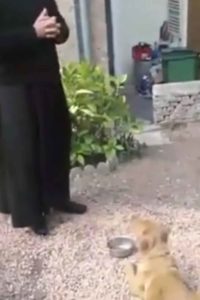 Then the pastor starts singing the song and then he goes quiet. The dog's attention is wholly on the pastor as he sings and waits for him to stop and say "Amen."
The pup's patience also comes to an end and immediately jumps on the food! We have seen many smart puppies before this one takes the cake.