A TikTok video of a 6-year-old boy being protected by a German shepherd from an attack by the neighbour's dog is going viral.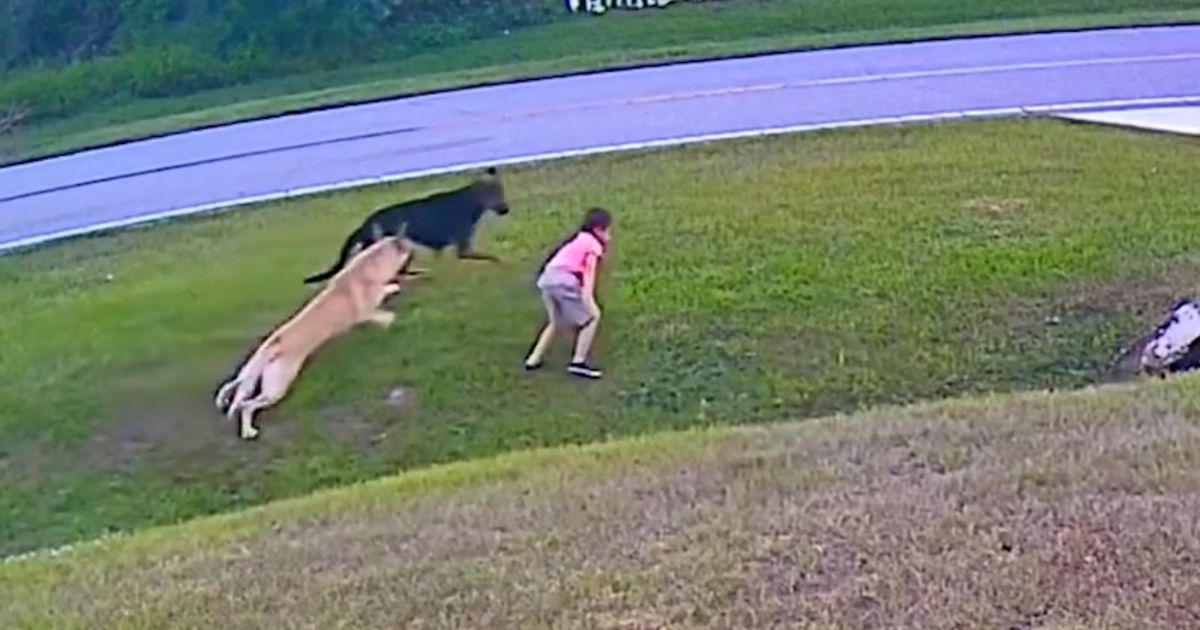 The dramtic footage shows the young boy playing with his German shepherd in front of his house in Florida. Suddenly, a dog can be seen charging towards the boy from the opposite direction.
Tank, the German shepherd, sees the other dog coming onto the boy and immediately takes a defensive stance, puts itself in front of the boy, moving him out of harms way. Tank then confronts the neighbour's dog and saved the boy from being attacked.
Viewers of the video has heaped praises on the German shepherd for showing excellent situational awareness and protecting the young boy from being mauled by the other dog.