Now Walmart will be known as the place for happy reunions after a dog was reunited with her owner after spending weeks apart.
Abby the dog disappeared in Dothan, Alabama, leaving her owners, June Rountree and her husband distressed and searching door-to-door for their missing 4-year-old black-and-white fur baby. Three weeks had passed and still no sign of Abby.
June was working the weekend shift at the Walmart register when she heard a sound. Apparently, a dog had gotten loose in the store and was walking through the various departments. "I was like, 'What in the world is happening?'" customer service associate Danielle Robinette said.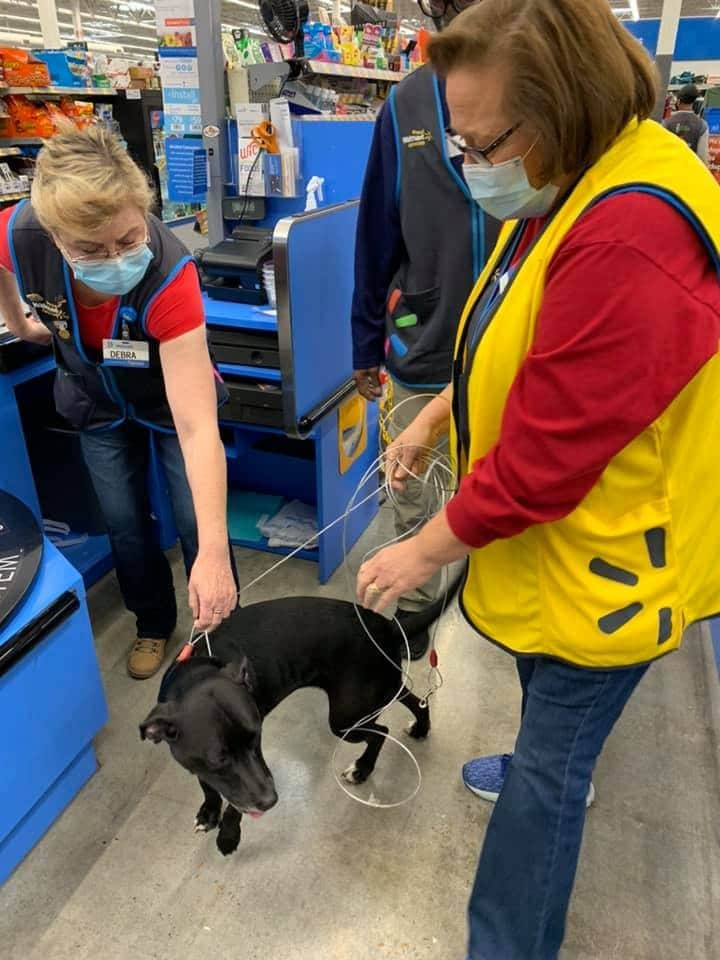 When the dog arrived at June's post, register No. 6, she couldn't believe it, because it was her long-absent Abby. "I called her name and she came to me," Rountree said. "I bent over and hugged her. I completely lost it then. I couldn't speak. I was in complete shock and just couldn't believe it."
Abby looked to be in good health even though she was gone for three weeks, the Rountrees believe someone must have been feeding her, and they're truly grateful for that. Since June had been with Abby in the Walmart parking lot a few times, she might have known the location when she happened upon it in her travels.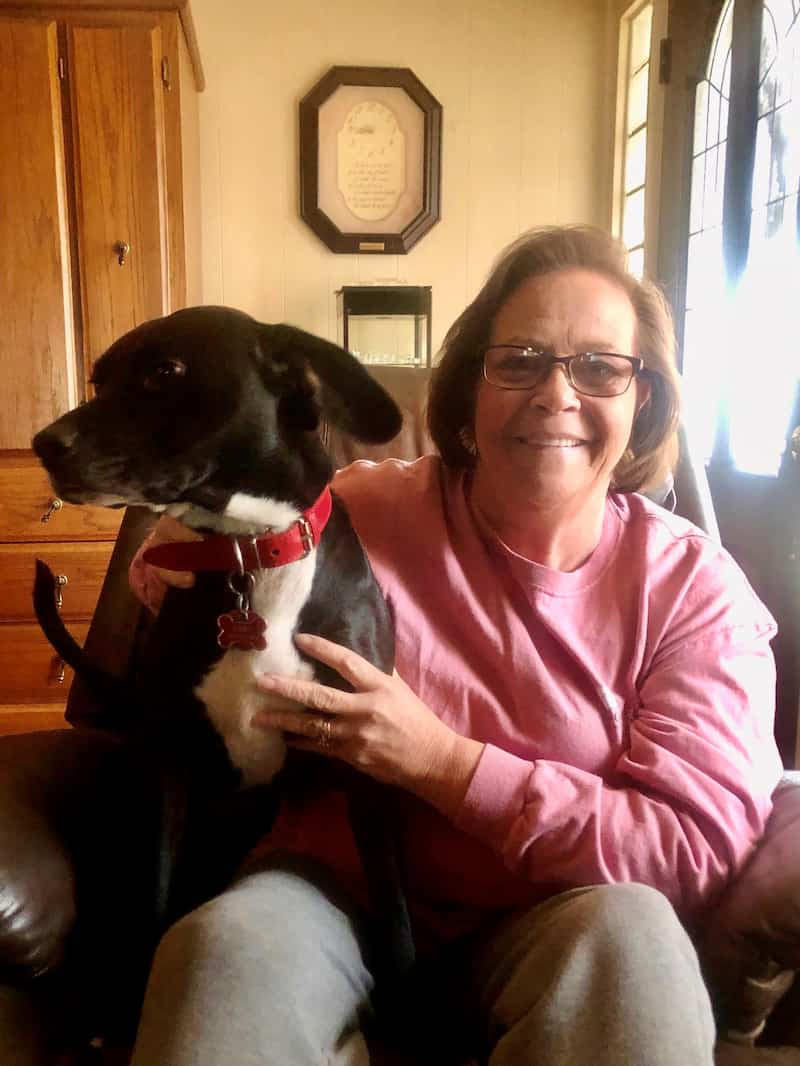 Abby left Walmart with June on a really happy note and we can say she was very satisfied with her visit to the store.