The hilarious expression of a dog when he realizes he is at the vet and not at the park is cracking up people everywhere.
Most of us can relate to the dog whose eyes open wide in fear when he lands up at the vet.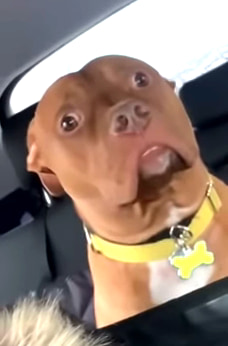 His eyes look almost like human eyes and when he opens them wide it resembles people's eye expressions when they are afraid. This funny dog has people in splits everywhere over his hilarious eye expressions.
We hope his owners took him for a walk to the park after the visit to the vet.