Two loyal dogs saved a Florida woman's life after she suffered a stroke and received help from her two Labrador retrievers.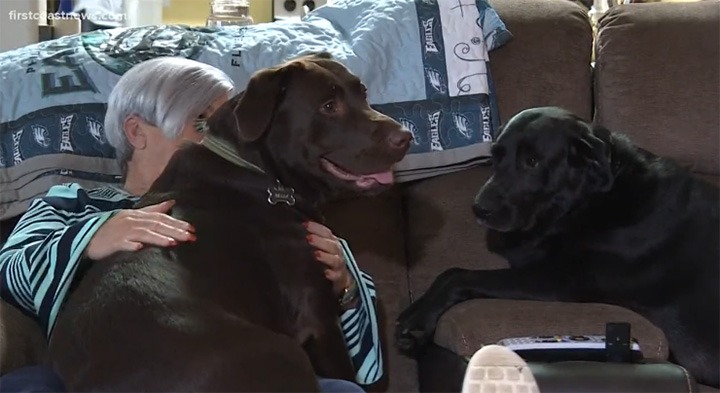 Maureen Hatcher lives with her two dogs: Bella and Sadie along with her grandson, but she was all alone at home, with the dogs in St. Augustine when she collapsed suddenly on the ground and could hardly speak.
So when her dogs came in and saw her condition, they immediately knew what to do when she said, "I remember Sadie coming in and I said … 'Mommy needs help,'" Hatcher said. "And then, they were gone."
Her doorbell camera captured them running out of her front door and into the street, and then returning with Hatcher's neighbor, Alexandra Naspolini. She was hesitating to enter the home at first but when she did, and found Hatcher on the ground, she immediately called 911.
Thankfully the Paramedics arrived just in time and gave her medical treatment before the stroke could do any serious damage.
Hatcher said, "By rights, I shouldn't be in the shape that I'm in, I am blessed… very blessed."