It's not only the healthcare workers and first responders on the frontlines against novel coronavirus but a therapy pups as well.
Caroline Benzel is a second-year medical student at the University of Maryland School of Medicine in Baltimore, and her 2-year-old Rottweiller, Loki is a therapy dog at the teaching hospital.
Both of them are doing a wonderful job of helping brighten health care employees' days with adorable deliveries.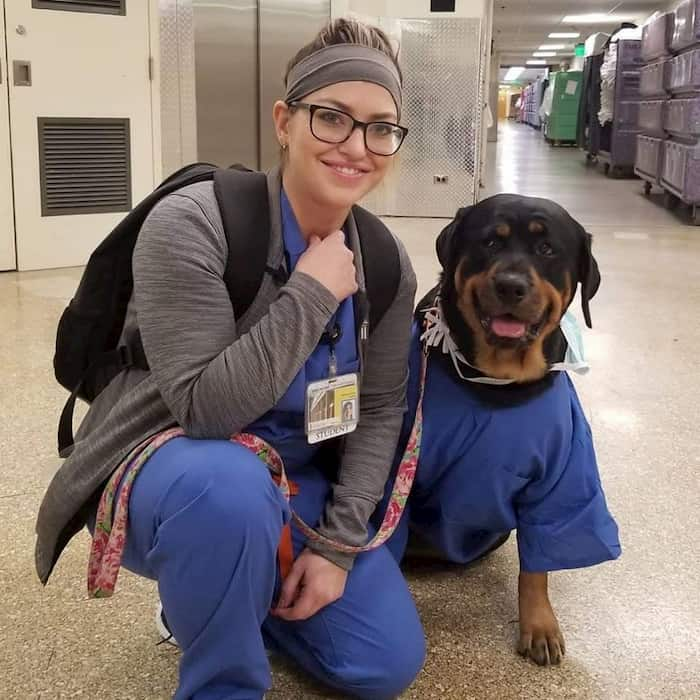 Even before this crisis began, Caroline and "Dogtor Loki" were visiting the hospital several days a week and were bringing joy to patients and nurses alike, but the pandemic caused that to end. "I got pulled from school and the front lines," Caroline said.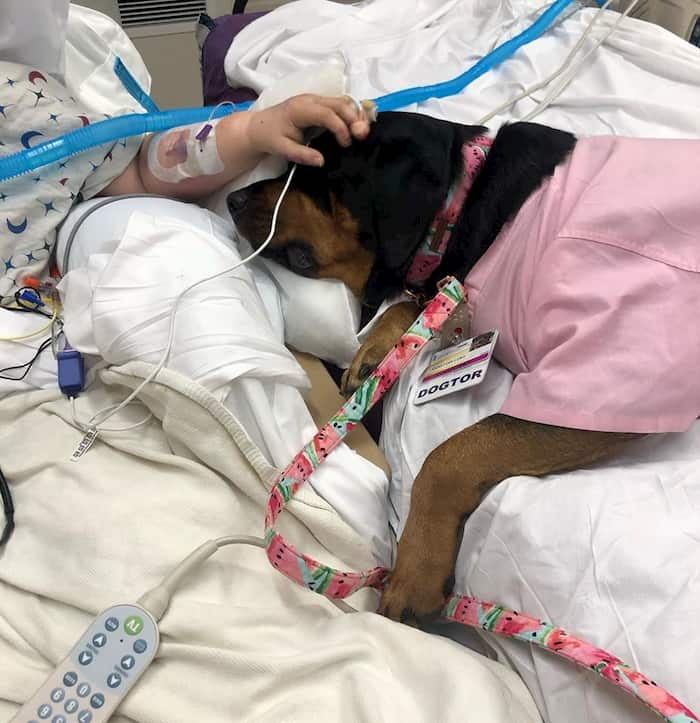 Although they were still connected with patients and nurses through video calls, Caroline wanted to do more and that's when she came up with a perfect idea. "Everyone was wearing PPE 24/7 and because of that, they were getting rashes and irritation from wearing masks," she said. So why not make them more comfortable?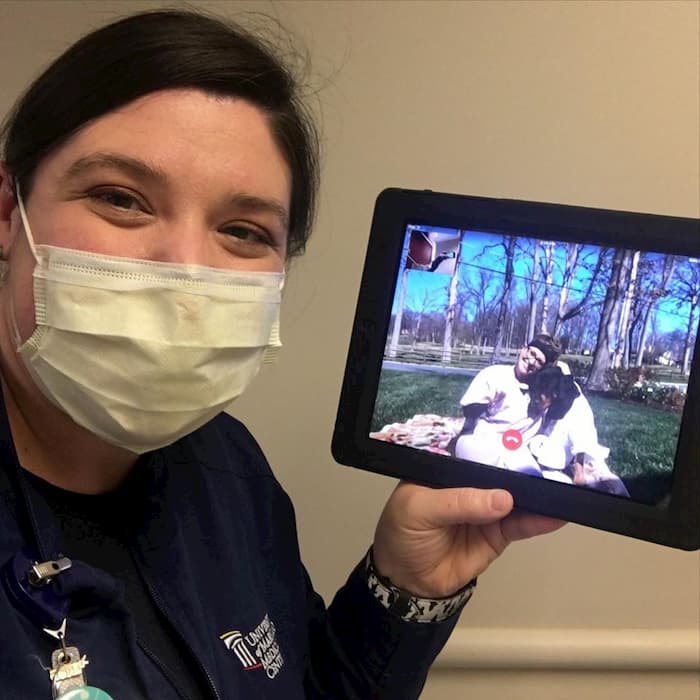 Caroline began filling care packages with lotion, Gold Bond powder, ChapStick, chewing gum, tea, and other items she collected through an Amazon wish list. Then she and Loki delivered their first "hero healing kits" to ICU nurses.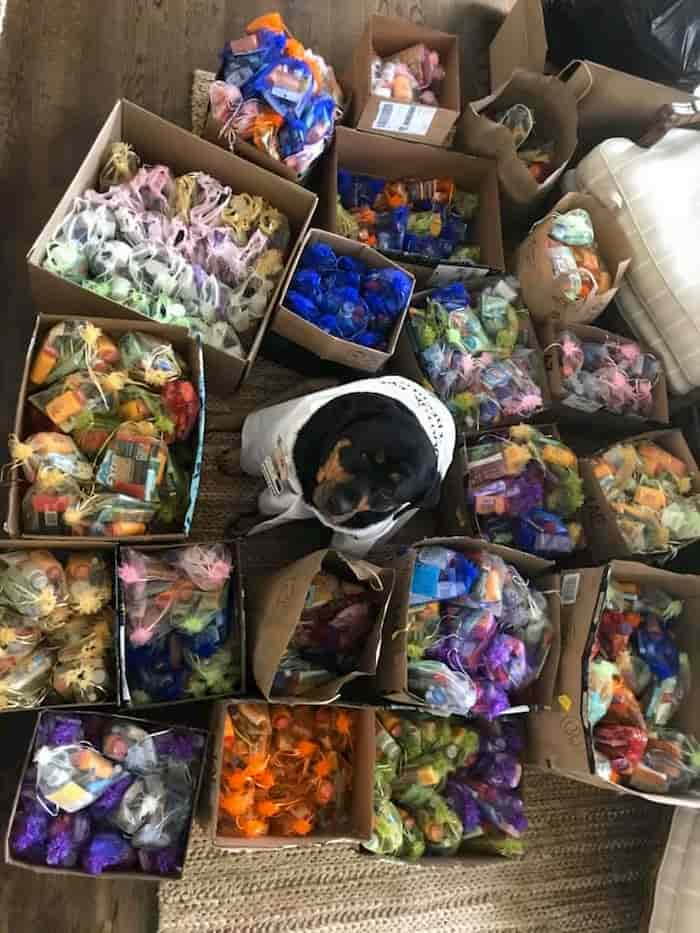 Till now, they have put together over 1,400 kits and counting thanks to the donations that are coming in. "Needless to say, we are blown away by the kindness and generosity of people," Caroline wrote. "We will be distributing the majority of these to four different hospitals over the next week. AND THAT IS JUST THE BEGINNING."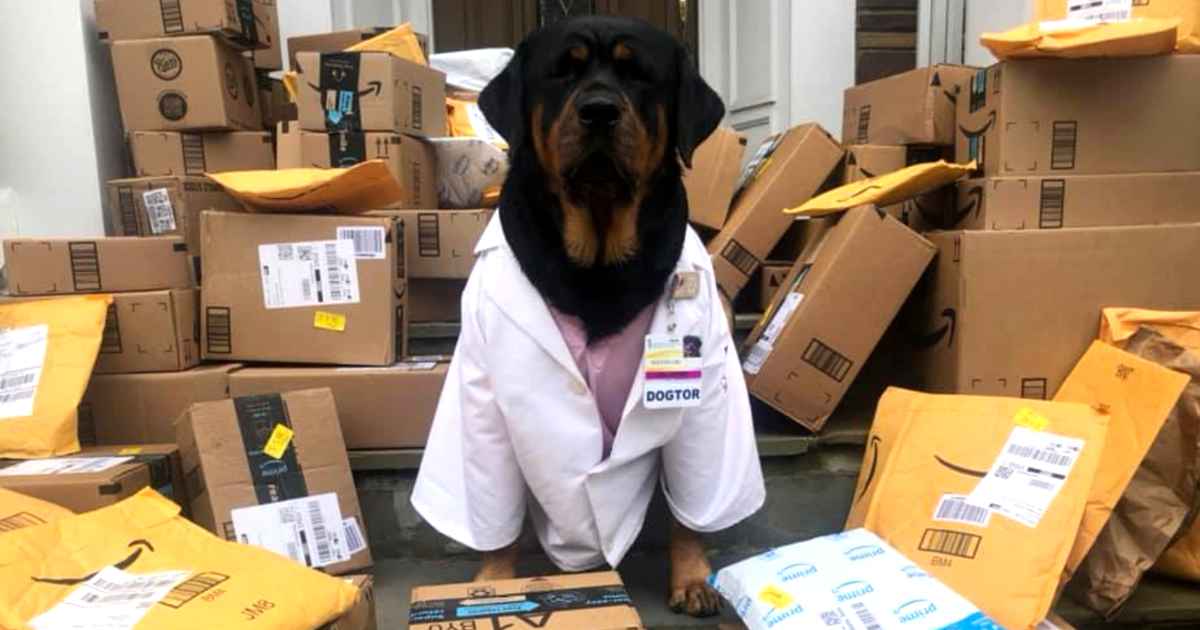 Caroline hopes her idea spreads to other states, New Jersey and North Carolina already have implemented it. As for Dogtor Loki, this good girl is always happy to be helping out.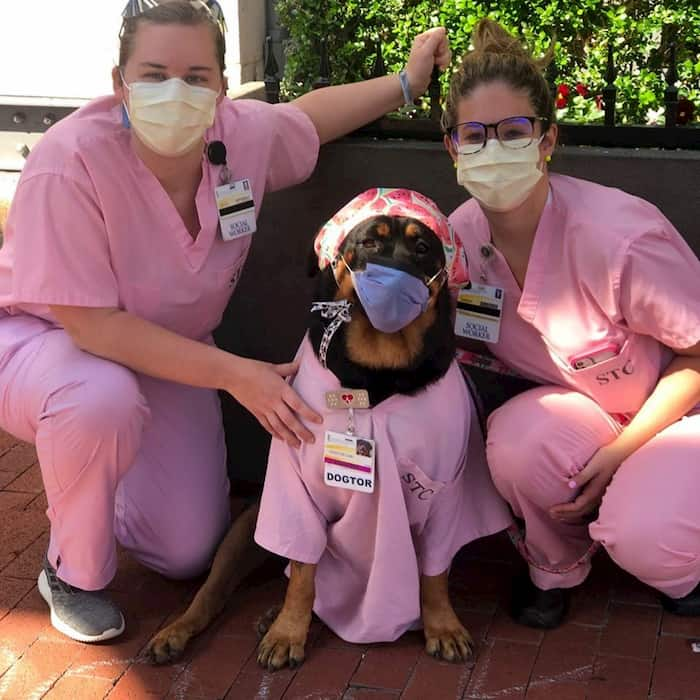 Let's keep these two in our prayers and also keep praying for the healthcare workers and the patients all over the country.