An 89-year-old retired math teacher still believes in helping her students overcome the fear of math by doing free virtual classes.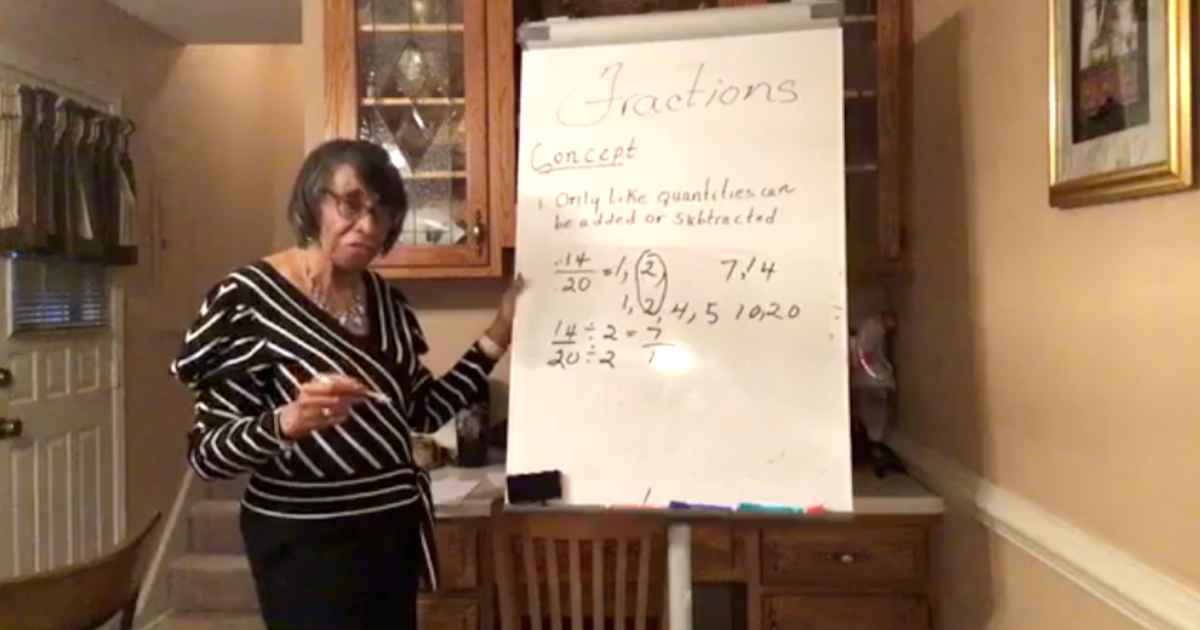 Delores Spencer of Virginia has been teaching math for nearly 70 years and in 2020 she started teaching virtually to give access to students who need tutoring.
Dolores is tirelessly helping students all around the US and the world overcome the fear of math.
Dolores Spencer has been teaching math since 1954 and although she retired in 1991 from the school system, she has been tutoring in an after-school program for 20 years.
She says that it has kept her in touch with the way they are teaching nowadays and she has been teaching non-stop since she retired.
In April 2020, she started offering virtual learning because she wants students to get over the fear of math.
She says many parents and students have fear of mathematics which is a beautiful subject according to Dolores.
Each week she offers a free virtual class on Facebook to reach people who cannot afford tutoring. She offers lessons to people of all ages.
She says that she can help remove math blocks for people, and usually they don't need her after that till they get to the next block.