A heartwarming act of kindness by a part-time janitor in Miami who has been quietly feeding thousands of people for free is moving hearts all over the country.
She has been cooking 1,000 meals a week for the hungry since the start of the pandemic.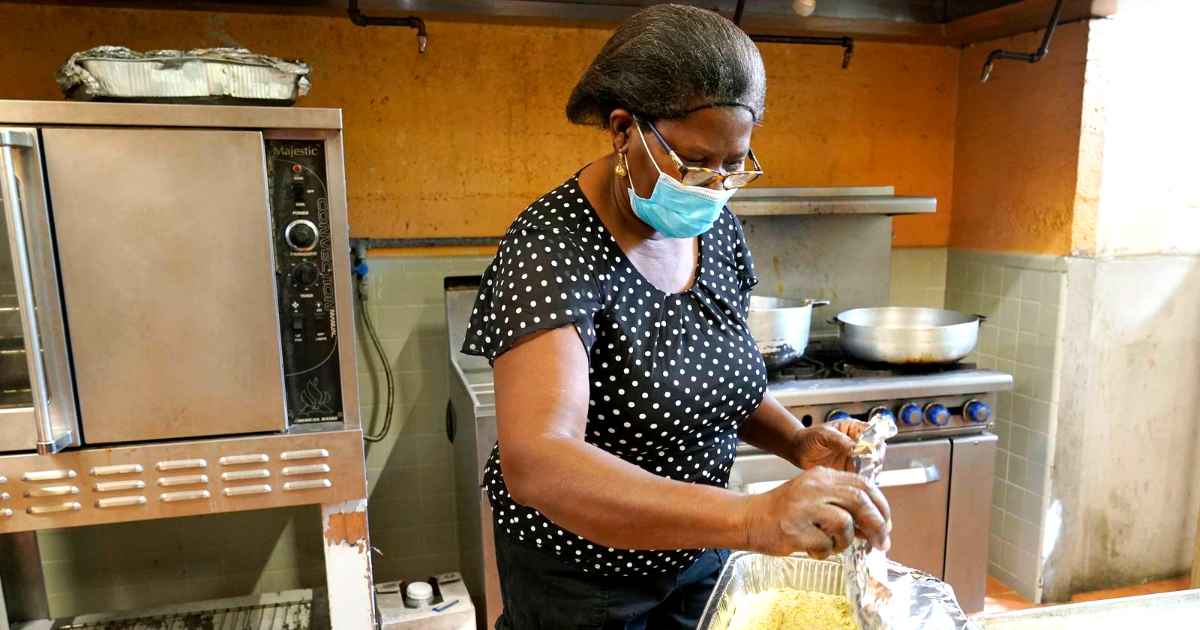 Moreau, a 60-year-old widow, who works part-time as a janitor at a technical school, says her heart is for feeding the hungry.
Moreau borrows her church truck every Thursday and Friday to buy groceries which is paid for by Notre Dame d'Haiti Catholic Church. Moreau prepares the meals single-handedly, and is served and delivered by church volunteers to people in need.
"Americans, Spanish, Haitian, they come here," she said. "Even when I'm closing, they say, 'Please, can I have some,' and I give it to them, because if they go home and have nothing it hurts my feelings."
She uses her small salary to also feed people back home in her little village north of Port-au-Prince in Haiti. She sends food pallets monthly to her sisters and brother, nieces, nephews and neighbors.
"She takes care of everybody from A to Z," said Reginald Jean-Mary, pastor at the church. "She's a true servant. She goes beyond the scope of work to be a presence of hope and compassion for others."
She has been going above and beyond in her service without a car, but last week, Moreau was surprised with a new Toyota Corolla by community leaders.
She says she is fueled by her faith in God when asked by people if she's exhausted with her job and the cooking. "I can keep all the money for myself and never give anyone a penny," she said.
"But if you give from your heart and never think about yourself, God will provide for you every day. The refrigerator will never be without food." What a beautiful thought and message by Moreau for all of us.