A newly widowed lady received comfort from a bunch of kind baristas in a drive-thru.
The lady had lost her husband just the night before, and was full of grief when she pulled into a Dutch Bros coffee shop in Vancouver.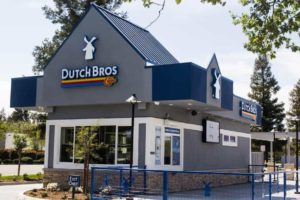 Her tears were not unseen by 19-year-old employee Pierce Dunn, at the drive-thru window.
He had been trained to whip up coffee in seconds, with a smile on his face, but he knew something was wrong.
On probing her, the lady opened up to him, and explained how her husband just 37 years old, had passed away.
Dunn showed her compassion and love, and asked her if he could pray with her.
She readily agreed, and Dunn along with two other coworkers leaned out of the window to hold her hand and pray for her.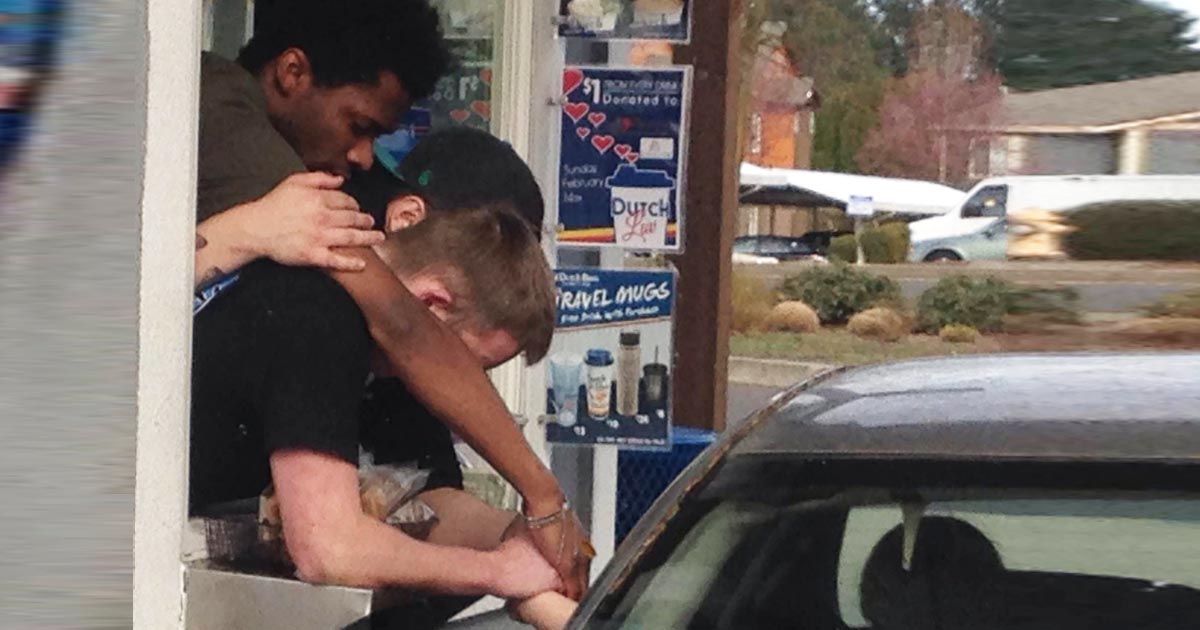 Dunn offered her a free drink, and told her she was always welcome to come to Dutch Bros if she ever needed support.
The entire incident was witnessed by Barbara Danner, who was waiting in line behind the vehicle.
She took a picture of the moment back in 2016, and is still popular on social media today.
"Turns out the young lady in line ahead of us lost her 37-year-old husband last night," Danner wrote on Facebook. "When the DB guys & gals noticed she was falling apart, they stopped everything and prayed with her for several minutes, invited her to come back for prayer and support, as well as anything else that she might need."
Dunn said everybody was in tears at that moment.
"That moment was absolutely incredible," Dunn said, "It was so emotional."
"She was crying. I shed a few tears. We've cried since as well. When something that real happens, it hits close to home," Dunn said.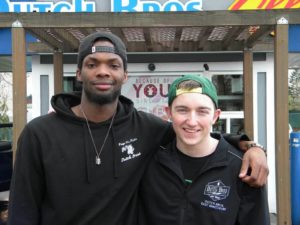 Dunn, a Christian, said he prayed the woman would feel loved and supported and that God would comfort her in her time of sadness.
Evan Freeman, 21 then, was one of the employees who joined the prayer group, said he is not a religious person, but that he did not hesitate to pray for her as she was comforted through prayer.
Franchise owner Jessica Chudek said she was proud of her employees, and said that "We do these kinds of things every day," Chudek said, "and rarely is it caught on camera."
Prayer helps us communicate with God, and as we bring our prayers and petitions before the throne of God, He answers all our prayer requests according to His will.