The latest celebrity to become infected with the COVID-19 is Dwayne "The Rock" Johnson who took to Instagram Wednesday to reveal he, his wife, and their two young daughters have tested positive for it.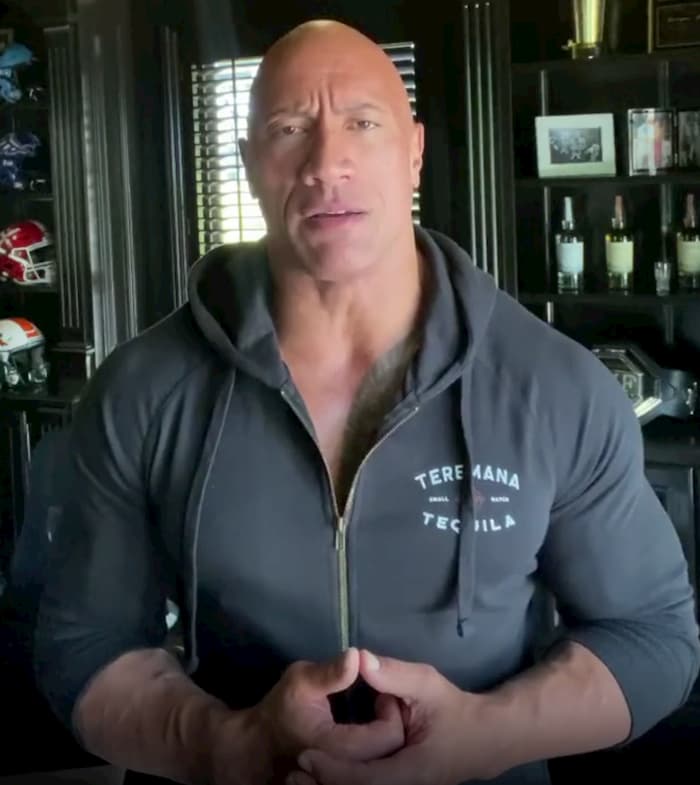 COVID-19 positive
He said it was "a real kick in the gut." But he said, "We as a family are good," he said. "We are no longer contagious and we are, thank God, we are healthy." Johnson said they got exposed to the virus by "close family friends" who were "devastated" to learn it led to his entire family becoming sick.
Dwayne Johnson is the highest-paid actor in Hollywood currently and said it was "one of the most challenging and difficult things we have ever had to endure as a family," noting his wife, Lauren Hashian, suffered the worst symptoms.
He said that their two daughters — 4-year-old Jasmine and 2-year-old Tiana — are recovering well. Johnson explained the reason it has been so difficult is because his "No. 1 priority is to protect my family, protect my children, my loved ones." He went on to say he wishes it had only been him who tested positive for the virus, "but it wasn't."
The former WWE star said, "It was my entire family," said Johnson. "So this one was a real kick in the gut." He ended by encouraging his followers to wear face masks when they are out and about. "It has nothing to do with politics," he said. "Wear your mask. I am sending you guys so much love and so much mana. And stay healthy, my friends. And thank you for all the love and support."
We pray and wish the actor and his family a safe recovery. Nothing is more precious than family and let's all be safe and keep our families protected and covered with prayer always.