This Missouri City teenager's story is nothing short of a miracle, as the power of his mother's prayer seemingly played a significant role in his recovery. Sammy Berko was declared dead, but after 2 hours, he miraculously came back to life.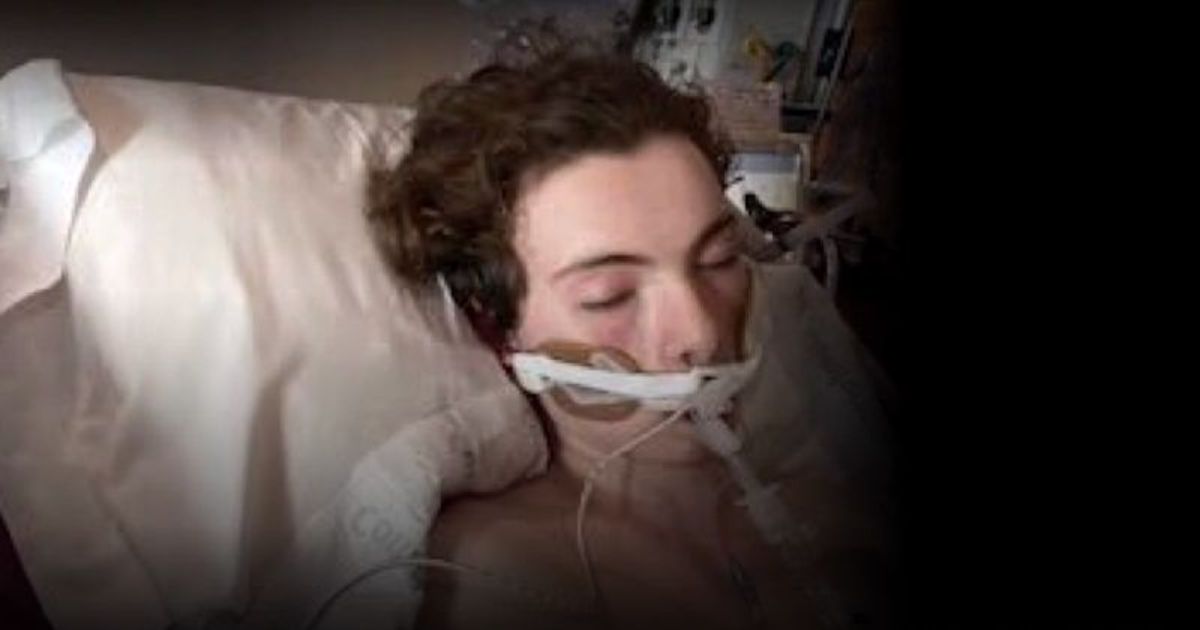 Sammy Berko went to a rock climbing gym and had a terrifying experience that almost claimed his life. He had climbed to the top of the wall and rang the bell, but suddenly his body went limp, and he collapsed.
His mother, Jennifer Berko, recalls, "It looked like he was either playing around or passed out. They weren't quite sure, and when they realized he was unresponsive, they lowered him slowly."
Despite the paramedics and doctors administering CPR for two hours, Sammy's heart had stopped. As his parents sat with him for a few minutes to say their goodbyes, Jennifer began to pray, and a miracle happened. Sammy started moving again, and his parents called for the medical team who raced back in and began administering aid. Sammy was alive!
Jennifer Berko recounted to the local news station that she had been talking to the lifeless body of their son and telling him how much they loved him and that they were sorry for not being able to save him. As she began to pray, her husband noticed their son moving, and alerted her that Sammy was alive.
Miraculously, the only apparent effect observed so far is memory loss for Sammy. He does not remember much; his memories only go as far back as the night before the incident.
"I don't remember anything about the day it happened. The last thing I remember is the night before we had to sign waivers online (for the rock climbing gym), and then I woke up, not even in the pediatric ICU," Sammy recounted. "I woke up in the transitional ICU and that's the first thing I remember."
However, due to the absence of oxygen in the brain for a long time, the doctors are concerned that the teenager might have some brain-related injuries.
Nevertheless, Dr. Stacey Hall, the Medical Director of the Pediatric Rehabilitation Program at TIRR, described him as a literal miracle. "We do see kids all the time here who have had CPR, but with very prolonged CPR, we typically see very severe global anoxic brain injury, so to me, he is a literal miracle," she said.
The teen has been diagnosed with Catecholaminergic polymorphic ventricular tachycardia (CPVT), a super rare genetic disorder that affects his heart, and is working hard to recover strength in his legs by undergoing physical therapy for his spine injury. "I knew it would be a weird, crazy experience learning to walk again and working on strength without using my legs to be able to balance me. It has just been an amazing experience here actually, like I've noticed that I'm better every day! I'm doing something new every single day," Sammy said.
The Berko family has also had to face a past tragedy. Three years prior, they lost their son Frankie to the same genetic mutation that almost claimed Sammy's life. Sammy and his mother have undergone testing and are currently taking medication to help prevent any future issues.
As we witness the miraculous recovery of Sammy Berko, let us be reminded of God's constant presence in our lives, and let our faith be strengthened, knowing that with God, all things are possible.
Let us be encouraged by the words found in scripture:
"Be strong and courageous. Do not be afraid or terrified because of them, for the Lord your God goes with you; he will never leave you nor forsake you." (Deuteronomy 31:6)
Watch the positive story below.