A beautiful moment was caught on camera when a dying man's last wish for a hospice baptism was granted ad he gave his life fully to Christ.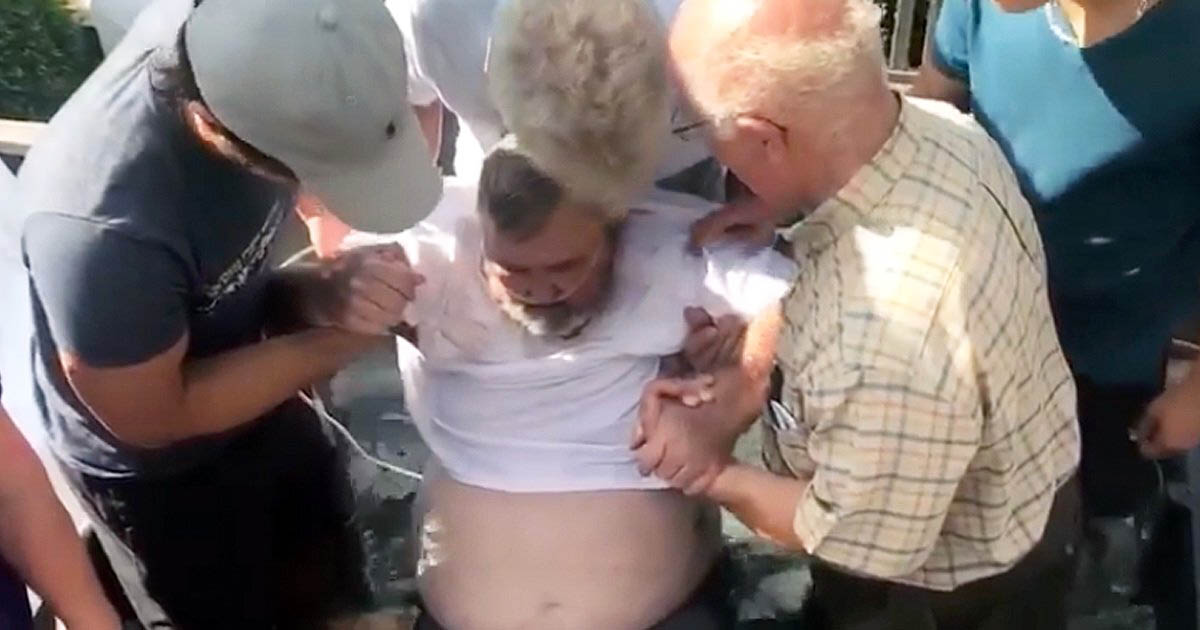 Tommy Reid of Burkburnett, Texas was a Christian believer and was attending the Burkburnett Church of Christ but had never been baptized.
"He had just never been baptized," the minister of the church, Tom Box, said. "He had never accepted Christ as his personal savior."
Tommy had just retired and was looking forward to enjoying his life at his home, but instead he felt symptoms of pneumonia, which on further investigation by doctors, turned out to be cancer in his lung, liver and pancreas.
Tommy Reid was now at Hospice of Wichita Falls where Angela Culley, the communications director said that patients receive care much beyond medical.
"The emotional connection the nurses, the staff, the volunteers have with the patients that cannot be taught," she said. "Hospice is definitely a special environment."
The care team did their best to make his last days comfortable but also wanted to prepare him for death.
The only thing Tommy had to do before leaving the earth was to get baptized and the staff and minister Tom Box jumped into action to get it done by planning a hospice baptism.
Box wanted to do an immersion baptism, but could not find a container big enough to do it. He said, "We practice immersion," Tom said. "No sprinkling or pouring. We believe you are devoting your entire self, not just your head or your hands, to Jesus Christ. So you're completely immersed."
Thankfully, they found one at the Tractor Supply store in Wichita Falls which was a cattle watering trough to use in the hospice baptism free of cost.
Tommy would have to remove his oxygen tube and hold his breath which Tommy was glad to do.
"He wanted to do it," Tom Box said. "He wanted to do it right."
A video on Facebook captured the emotional moment of the hospice baptism, "You're a Christian now," Tom told him as he came back up.
Thanks to the hospice care team, and the pastor, a dying man's last wish to be water baptized could be fulfilled. Hallelujah!