Apart from being finger-lickin' good, Kentucky Fried Chicken is also known for its amazing customer service due to employees like Emilia who has worked at one of its Toronto, Canada outlets for half a century.
Over the years she has formed a special bond with many of her customers who have known her for years like Jason Schweitzer who befriended her when he was just 5 years old.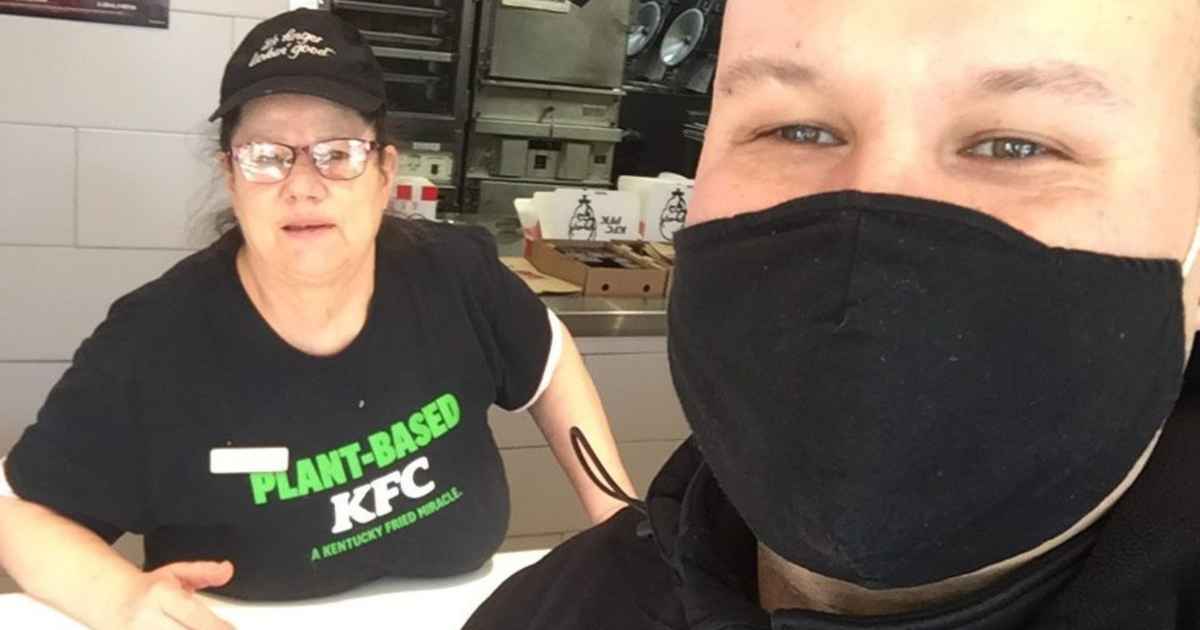 Jason Schweitzer first met Emilia when he and his mom would stop in for a weekly Sunday meal. "From being a young boy and hanging out with my mom at the walk-in location at Broadview and Gerrard in Chinatown," Schweitzer said. "When you grow up, and you recognize a face, it becomes a part of your mind-space."
They had an instant connection, "I would always ask my mom 'Is the funny lady there? Is the funny lady there?'" Schweitzer said. "[Emilia] would always hook me up with some French fries. She was always very kind and she was always very funny."
Recently, Schweitzer was witness to a moving situation where a rude customer blasted Emilia, "I stepped back and minded my business, but I thought, 'How could someone still be here working after all these years? You have to deal with the good people, the bad people, and grumpy people," he said.
After that incident, Schweitzer became worried for Emilia's well-being during the COVID-19 crisis, he had a plan to honor the woman who was serving her customers for nearly 50 years. He set up a GoFunMe so that the 70-year-old woman could have transportation, PPE, rent money, and a financial cushion for her future, so Emilia can "continue being an amazing person."
Donations came pouring in for the good ol' lady more than $25,000 had come in and they were on track to reach the campaign's $30,000 goal. "The kindness from all your hearts with the donations received, just shows how as a community, city, country we can all make a difference," he stated in an updated post. "[S]mall or big. Continue the energy."
Emilia is very thankful for the act of kindness shown by Jason Schweitzer and others who contributed towards the fund, in the Bible Jesus told us to love our neighbor and to be kind and compassionate to those who are around us.