A father and son were rescued by the Boston Harbor Unit after they were found holding on to an Igloo cooler in the waters.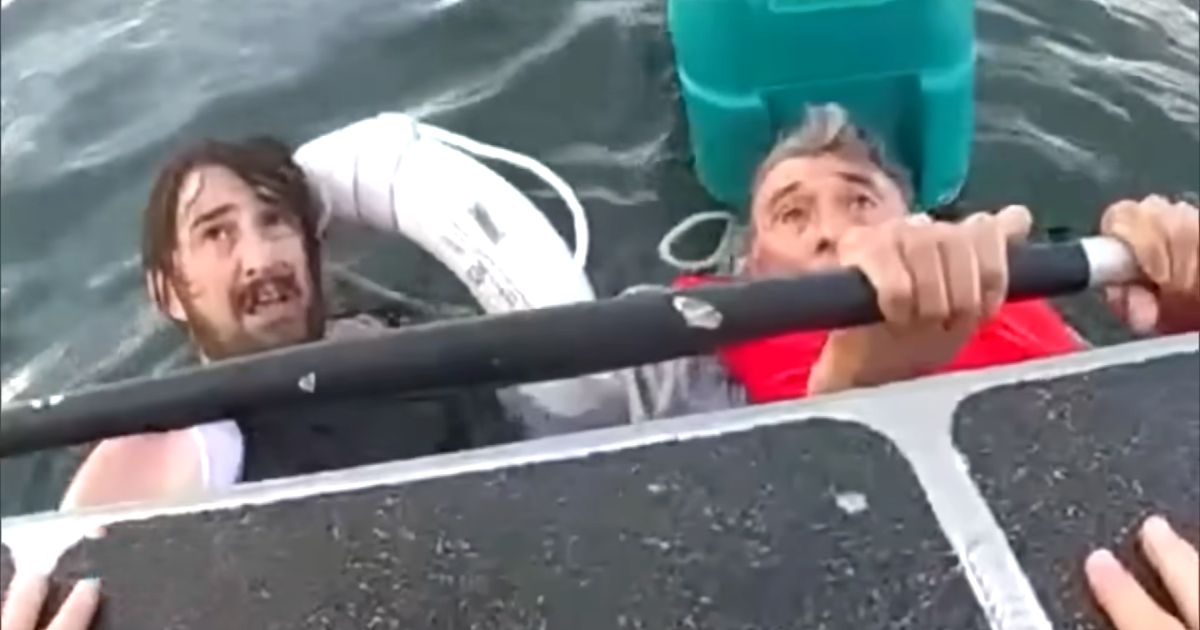 Joseph Azeredo and his son Tommy Azeredo had gone on a lobster fishing trip when tragedy struck and their boat sank in Boston Harbor.
That's when two Boston Police Harbor Unit officers responded to a call about a sinking boat and rushed to the scene to save them.
Heartwrenching footage shows the father and son looking distraught as they were being rescued by officers- Stephen Merrick and Garrett Boyle.
But what is touching people more is how Tommy Azeredo asked the officers to rescue his dad first. Not many sons are there in this world who put their fathers before their own selves.
Tommy Azeredo and Joseph Azaredo were terrified and not sure about making it safely to the shore but were praying top God the whole time to send someone to rescue them.
"Once we saw these guys come in, we were thanking God the whole time, saying a little bit of prayer, because we didn't know if we were going to come home to our families," he said.
"They are heroes," Tommy Azeredo added of Merrick and Boyle.
The 76-year-old man and his 41-year-old son were found by Merrick and Boyle off the coast of Graves Light, eight miles from Boston's Seaport, and helped them get on board their police boat.
"When these things happen, these guys will tell you; it's very stressful," Merrick added. "It's life or death."
Although the father and son escaped with only scrapes and bruises, it could have quickly become a tragic incident if not for the quick intervention of the officers.
As for Joseph Azeredo and his son, they say this has changed everything for them and now they will not be selling lobster but will stick to fishing. "No more lobster," he added. "We're selling those. We'll just stick to fishing…That's what we'll do."
Tommy Azeredo said that this year has been tragic for his mom because they lost his sister to COVID in January and his mom has been struggling.
Let us keep this family in our prayers and ask God to protect them and keep them safe. May He supply all their needs and keep them under His wings.