While the world is going through its worst crisis since World War II, people everywhere are crying out to God to remove the novel coronavirus and make everything good again.
A video of a father and daughter singing a beautiful rendition of "The Prayer" together, is bringing peace and joy to the hearts of thousands of people all over the world.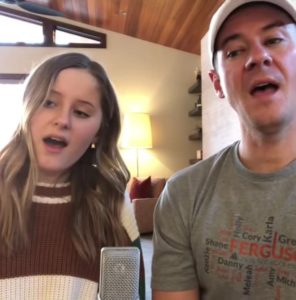 The prayer of this father-daughter duo is for 'life to be kind' again.
We are confident that this terrible time of sickness and disease caused by COVID-19 too shall pass away and the world shall again be healed by the hand of God. Let us pray and seek His face while there is still time because He is faithful and Good to us all the time.