An Ocala, Florida firefighter was startled awake by a 2 a.m. alarm while pulling an overnight shift at the station in January. To his surprise, the sound was not heralding a fire but rather announcing the presence of a newborn in the station's Safe Haven Baby Box, a device that permits individuals to anonymously surrender an infant safely.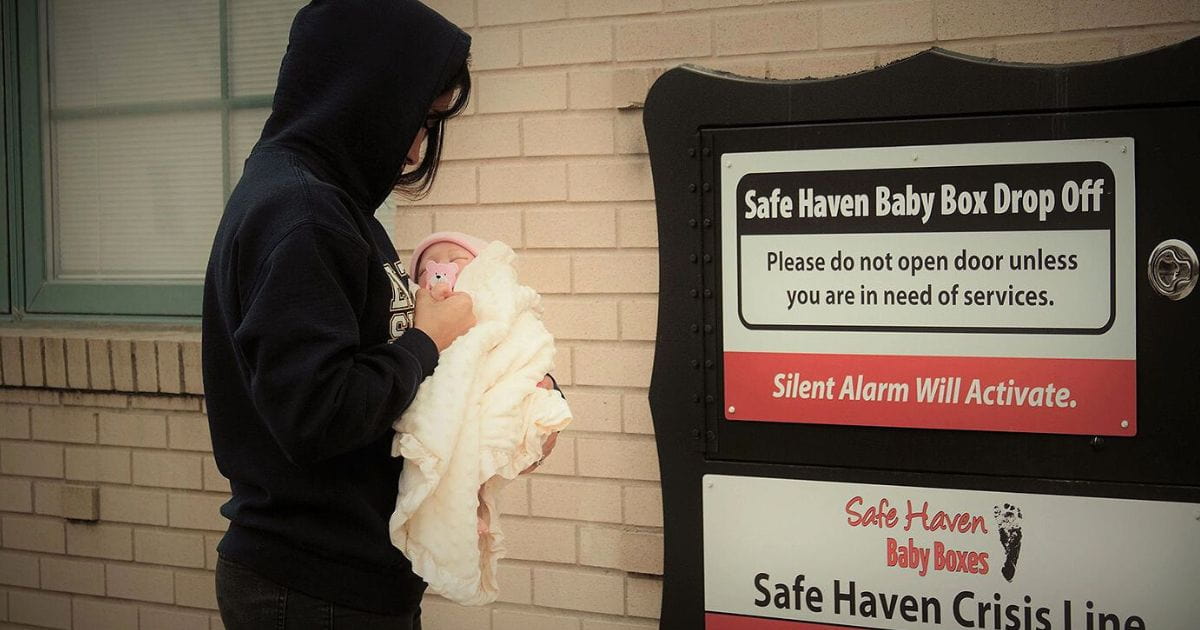 "I thought it was a false alarm," the firefighter, who prefers to stay anonymous, admitted. But on opening the box, he found a perfectly healthy baby girl wrapped in a pink blanket. It was at that moment that he met his future daughter, Zoey.
"She had a little bottle with her, and she was just chilling. I picked her up and held her. We locked eyes, and that was it. I've loved her ever since that moment," he shared.
The Unexpected Hope
In an extraordinary turn of events, the firefighter and his wife had been yearning for a child for over a decade. The encounter with Zoey started turning the wheels of hope and possibility in his mind.
Although he did not immediately inform his wife due to the late hour, he was confident about her support. With this newfound hope, he escorted the baby to the hospital and began inquiring about the adoption process.
The firefighter penned a note for Zoey while at the hospital, detailing his and his wife's long-standing desire for a child and their readiness to adopt. The note also highlighted the fact that they were registered adopters, having completed all necessary classes in Florida. All they needed was a child.
An Overwhelming Joy
The firefighter's wife was overjoyed upon hearing the news, even as her husband cautioned against raising her hopes too soon. His worry was that the note may get misplaced, and they might lose Zoey. The following days were fraught with anxiety and uncertainty.
However, their prayers were answered as little Zoey was brought home with them on January 4, just two days after being placed in the Safe Haven Baby Box. The couple officially adopted Zoey in April, cementing their newfound joy and completing their family.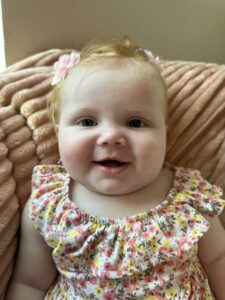 A Message of Gratitude
Monica Kelsey, the Founder of Safe Haven Baby Boxes, conveyed a heartfelt message of gratitude to Zoey's biological mother during a January news conference.
"Thank you for keeping your child safe. Thank you for bringing your child to a place that you knew was going to take care of this child. And thank you for doing what you felt was best," she said.
These boxes have become life-saving initiatives across the United States, with 148 active ones saving 32 babies thus far.
A Miracle in Disguise
What unfolded in Zoey's life seems to be more than just a series of coincidences. The firefighter's story attests to this: "The way I found her… this was God helping us out."
By choosing life for Zoey, her biological mother not only protected her own child but also imparted immeasurable joy to a family she had never met. Through her decision and the Safe Haven Baby Box, she set a remarkable chain of events in motion that changed lives forever.
The love and gratitude Zoey's adoptive parents have for her birth mother is palpable. By sharing their story, they hope to reach her, assuring her that Zoey is well-loved and cared for.
The firefighter's journey from a lonely night shift to becoming a father, thanks to an incredible act of love and courage, reminds us of the invisible fingerprints of divine intervention.
"And we know that in all things God works for the good of those who love him, who have been called according to his purpose." Romans 8:28
Watch the positive story below.