A heartwarming story from Maryland town is warming hearts all over social media.
Firefighters at Anne Arundel Fire Department gathered outside a fellow colleague to surprise them in the most amazing way.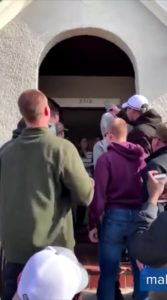 Michael is a firefighter for Maryland town and his wife, Karen Faherty works as a nurse. They adopted a baby boy and the entire fire department turned up there with their new son.
The adoption process took a whole year and the couple waited to hear from adoption agency 'Adoption Makes Family'.
The agency's founder Dean Kirschner got to know that Michael was a firefighter and decided to do something special for them. He enlisted the help of Michael's fire department and helped deliver the baby to them.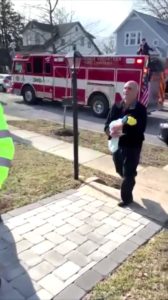 Dean is in the business of making "gotcha day" special for adoptive parents. Gotcha day is the day celebrated to mark the anniversary when an adoption was completed.
The fire department made sure they made Michael and his wife know how special they are to them when they gifted them a truck load of baby supplies.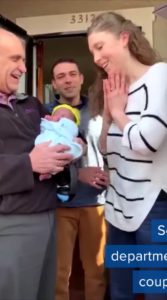 The most special day for Michael and Karen was made even more better with all the love and support they received from their Firefighter department family.