It was a proud moment for a woman with down syndrome from North Carolina when she got her first paycheck of $1,500 and shared it on TikTok where it went viral with 4 million views. But the joy turned to despair when a thief attempted to steal her check.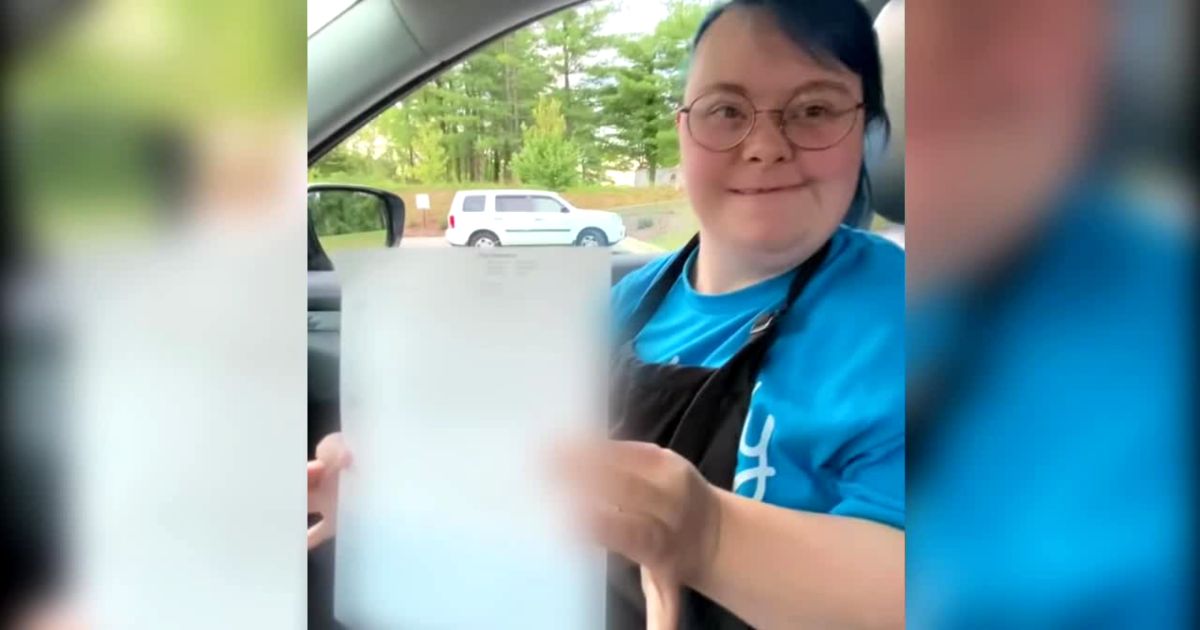 Dale Beck works in Howdy Homemade Ice Cream, a company that gives opportunities for people with down syndrome. So it was a special moment for the 28-year-old when she received her first paycheck. she posted a video of herself holding the check up to the camera on TikTok.
Her mother, Kim Beck, supported her, saying, "We just wanted to bring awareness to Down syndrome. Really getting it out there, like, did you know they're human and have love to give?" she said.
But what they did not know was that clever thieves have designed technology that can replicate the information on a check and turn it into a fake check, and that's precisely what happened with Dale's check too. A thief created a fake check with the information shown on the video and sent it to the bank for clearing.
Thankfully, the franchise owner, Pete Brewer was keeping an eye on his books and noticed something suspicious. "I caught it within 24 hours," Brewer said. "My bank was able to bounce the check. So the check is not being honored."
The check was not passed and Dale Beck can now use the money to buy Christmas and birthday presents for her family, as she said she would.
Thanks to the franchise owner Pete Brewer who stepped up to protect his helpless employee.