Fishing is cherished by many as a moment of serenity and connection with nature, and often, the only thing an angler hopes to catch is a fish. But for 14-year-old Connor Halsa of Minnesota, a regular fishing expedition turned extraordinary when he pulled out not a fish, but a wallet full of cash.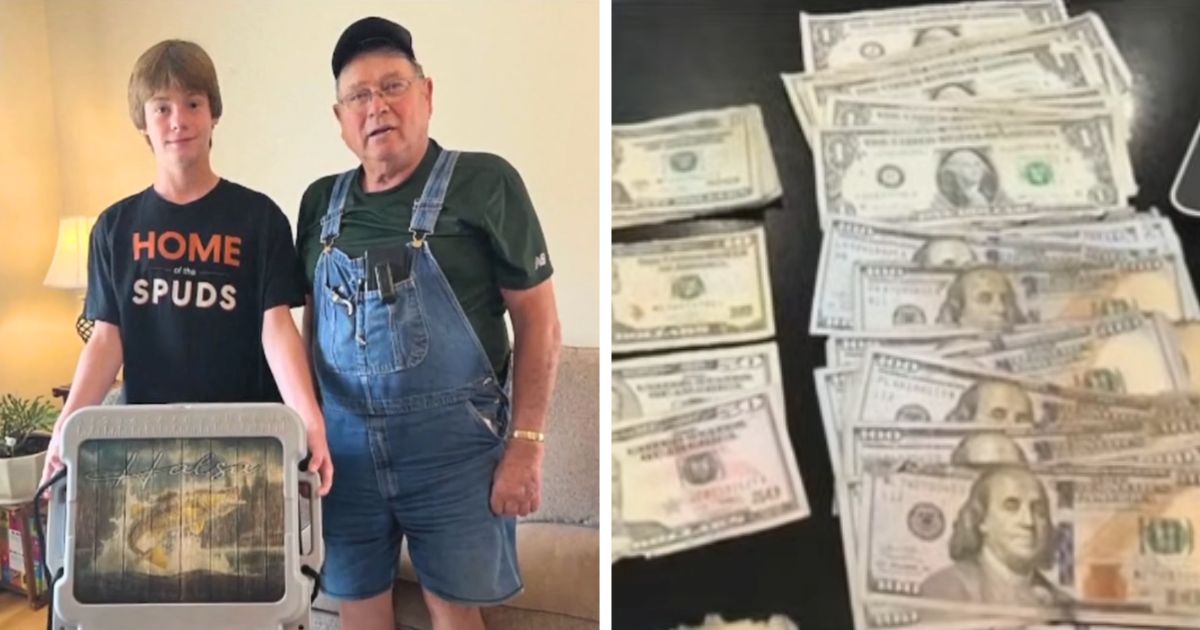 On a bright day at Lake of the Woods, young Connor, with his heart set on catching some walleye, felt a sudden tightness on his fishing line. With his cousin, Brandon, assisting, they netted what they initially hoped was a big catch. To their astonishment, the catch was not of the aquatic kind but a waterlogged wallet, which, upon inspection, was revealed to hold a whopping $2,000 in cash. Connor recalled, "My cousin Brandon opened the wallet up, and he was like…he said there was some money in it…And then we, like, took the money out and placed it all on the dashboard to let it dry off."
Instead of pocketing the unexpected treasure, the teenager's integrity shone through. Among the wallet's soaked contents was a business card that led them straight to its rightful owner: Jim Denney, an Iowa farmer. As it turns out, the farmer had lost his wallet while fishing in the turbulent waters of the very same lake just a year prior. Remembering that day, Denney shared, "The water was awful rough…and it just must have worked out of there and slipped off into the water."
The odds of such a discovery, in a vast lake spanning millions of acres, seemed almost impossible. A flabbergasted Denney mentioned, "The odds of ever finding a billfold in there, a billfold in 20-foot water, I don't think there would be a number."
With immense gratitude, Denney journeyed from Iowa to Minnesota to retrieve his lost belongings. In a touching gesture of appreciation, he offered Connor a reward for his act of honesty, which the young man respectfully declined. Asserting the importance of doing the right thing, Connor emphasized, "We didn't work hard for the money, he did, so it was his money."
Denney, acknowledging Connor's rare quality of character, expressed with genuine warmth, "I would take Connor for a grandson any day and I would fight for him any day." As a token of appreciation, Connor received a personalized cooler and a dinner outing for his entire family, courtesy of Denney.
In a world that sometimes feels divided, stories like these act as a reminder that honesty, integrity, and kindness are values still cherished and upheld. Connor's heartwarming act reaffirms faith in the younger generation's commitment to doing what's right, even when faced with tempting circumstances.
"And let us not grow weary of doing good, for in due season we will reap, if we do not give up." – Galatians 6:9.