This flight attendant indeed went above and beyond her duty! She entertained their passengers and won them through her creative, fun rap even though their flight was delayed.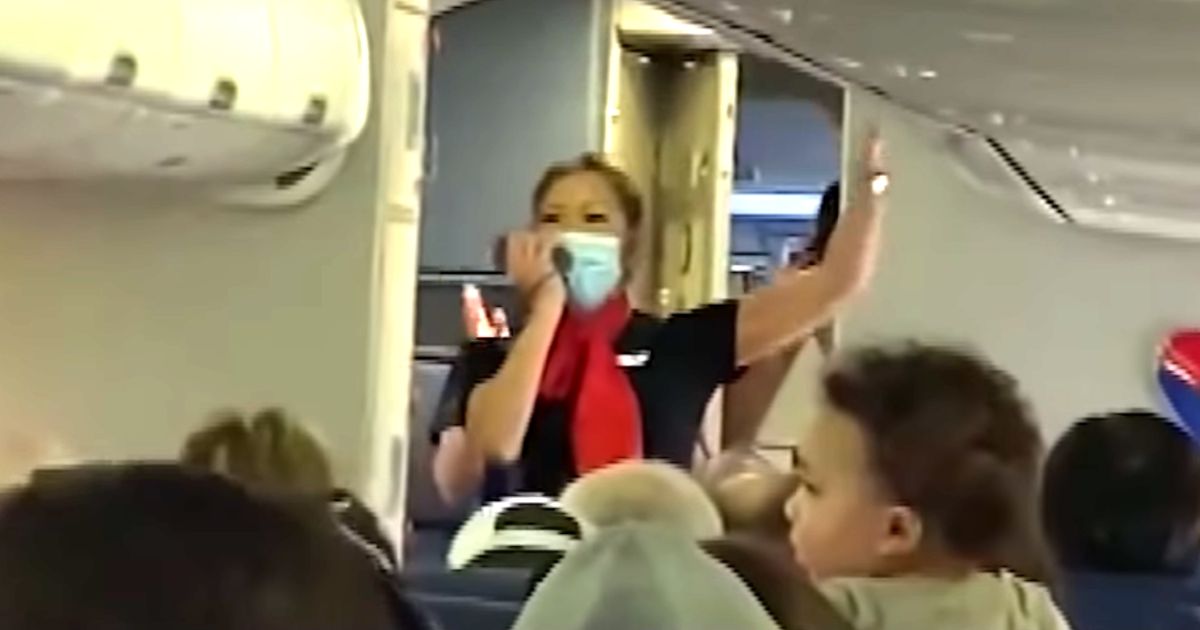 Talk about Customer Service at its finest. Steph Green, one of the flight attendants at Southwest Airlines, had a lot up her sleeves. Her energetic and fun vibe delighted their passengers, preventing them from becoming irate due to the delay.
Steph delivered the pre-flight instructions most unexpectedly through a rap song. "Carry-on bags under the seat on the floor, and there's an overhead compartment where they can be stored. Fasten your seatbelts, make 'em nice and tight. You better do 'em good, we're gonna check if they're right. Seat back and trays, lock it up right. Pretty soon, the ground will be out of sight." She ended her rap with, "Are we ready to go? What do you say? Welcome aboard SWA!"
Viewers appreciated this woman's effort, and many of them praised her for her work. One wrote, "It's nice to see people trying to make the best out of a bad situation, props for her." Someone said, "Oh yeah, just what I want to listen to when I'm stuck on an airplane, some person rapping on the overhead mic. [It] would definitely stop me from getting grumpy." The viral post on YouTube now has more than 300K likes and tons of comments from followers.
This Southwest flight was headed out of Phoenix, Arizona, and was delayed due to multiple reasons.
Steph is an asset to Southwest Airlines. She knows when to step up and go the extra mile to make things a lot lighter for her passengers. Guess exerting a bit of effort to make someone smile will not hurt.
"Rejoice in the Lord always. Again I will say, rejoice!" Philippians 4:4