In the middle of a flight delay, a Southwest Airlines flight attendant turned a challenging situation into an uplifting experience. With guitar in hand, he serenaded passengers with the timeless John Denver hit, 'Take Me Home, Country Roads.'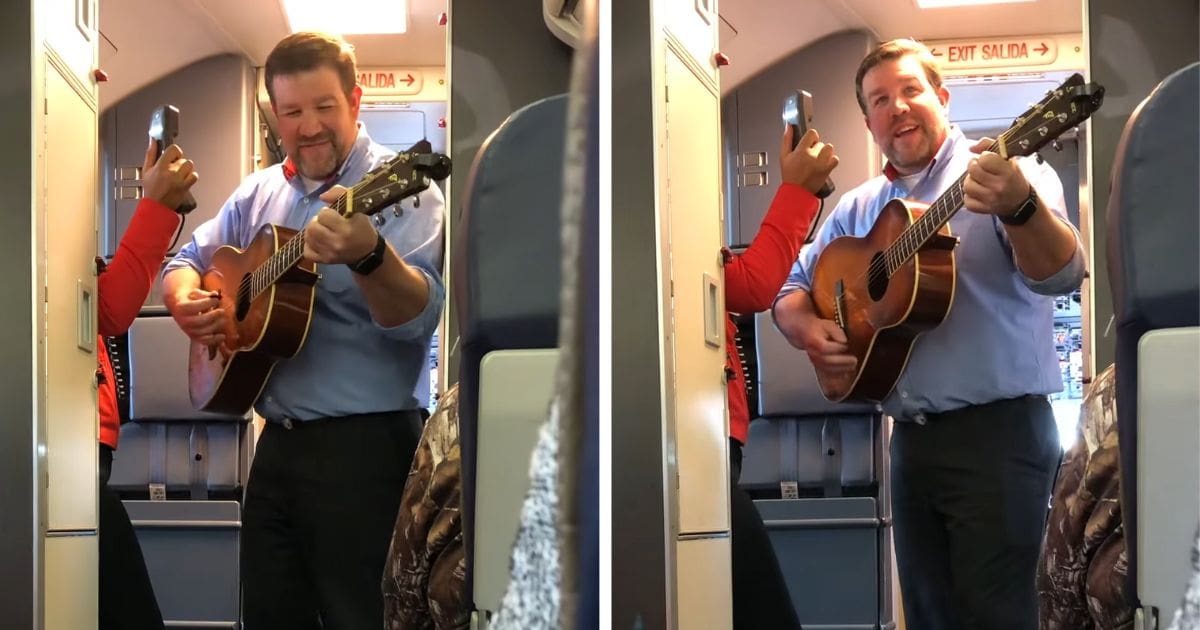 A video, now popular on YouTube, captures this heartwarming moment. The flight attendant's rendition of the song, with lyrics that echo the yearning for home, touched many hearts on board. As he strummed and sang, another crew member held a phone close to the intercom, amplifying his voice throughout the plane.
Country roads, take me home
To the place I belong
West Virginia, mountain mama
Take me home, country roads
As the song progressed, around the 2-minute mark, he decided to involve the passengers. "Come on, everybody," he invited. In response, several passengers joined in, their voices blending with his to create a spontaneous choir. This beautiful collaborative effort showcased the unifying power of music.
In an often-stressful travel environment, this flight attendant's decision to share his talent proved a memorable respite. It was a reminder that moments of joy can emerge even when least expected.
"Be joyful in hope, patient in affliction, faithful in prayer." – Romans 12:12