As our country increasingly witnesses violence against the police, a 10-year-old boy from Winter Springs, Florida is making it his mission to run a mile in honor of every fallen police officer across America.
Zechariah honoring fallen Birmingham Police Department (AL) Major Crimes Sergeant Wytasha Carter with a 1-mile run.

Posted by Running for Heroes on Sunday, January 20, 2019
Zechariah Cartledge has run 9 miles while carrying a police flag held high till January 21, as his father Chad Cartledge puts it, "Our son is an avid runner and is running a mile this year for every fallen officer in both 2018 and 2019, sadly, he has many miles to run but he wanted to do this as his way of paying his respects."
He has been running since he was 6 years old, and has always been fascinated by police officers and firefighters just like other school kids. He asked his parents if he could run in the 2017 Orlando Tunnel to Towers 5K, and that event has been an inspiration to Zechariah to keep running for an important cause. He ran on Jan. 20, to honor 44-year-old Sgt. Wytasha Carter, a Birmingham, Alabama, officer who was shot and killed in the line of duty.
Just as he finished the run, he heard of another fallen Alabama police officer Sean Tuder and even though it was late evening, he ran a mile immediately to honor Tuder's sacrifice. Zechariah said in his Facebook, "The reason why I wanted to do it tonight is because I am furious about this, the war against police somehow is not going to peace like it just keeps going on. This needs to stop."
It troubles Zechariah to know that violence against police is tearing families apart as he sensitively puts it, "Why can't they just go to peace cause this violence needs to stop because they go home to husbands, wives, children every day and if they can't see them anymore then that's just going to break their hearts,"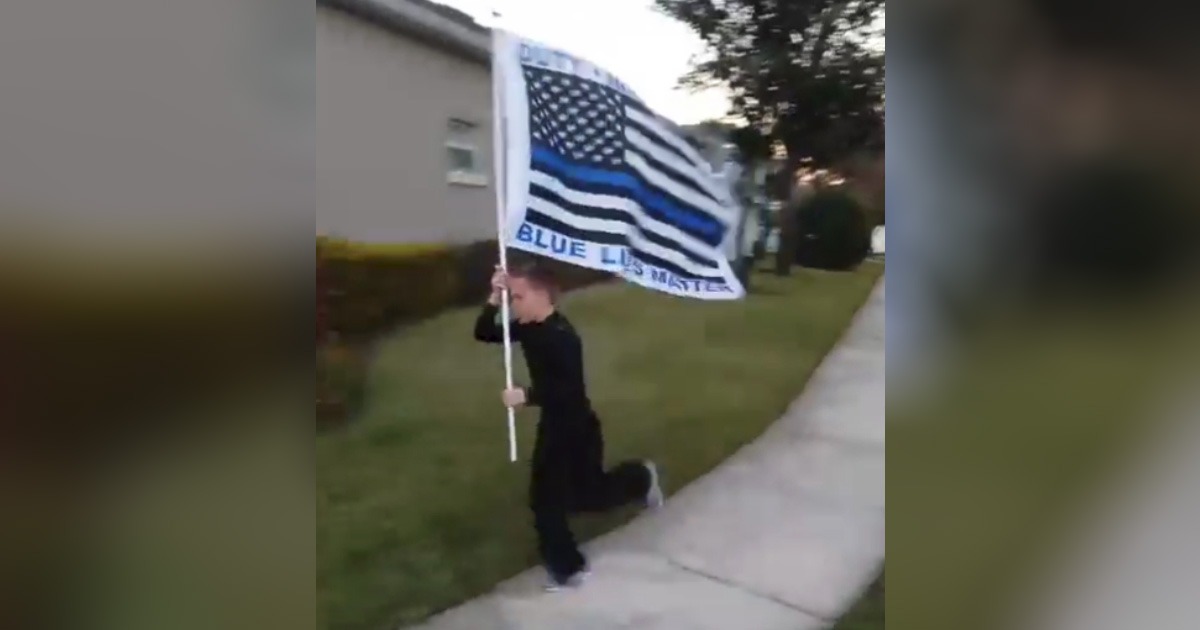 Chad Cartledge also accompanies his son and shared a powerful message about their mission on Facebook, "Our hope is simple," Cartledge wrote, "that the more people who are aware of what he is doing will translate into a better understanding of WHAT is going on in our nation. "Sometimes, it takes a 10-year old boy to deliver that message."
This senseless violence against the police needs to stop immediately because if you and me can sleep at night peacefully–then it is because some police officer has to sacrifice his sleep and stay awake all night.