A hero dad cradled his precious daughter in a final attempt to save her life during a horrific plane crash in Beaver Island, Michigan.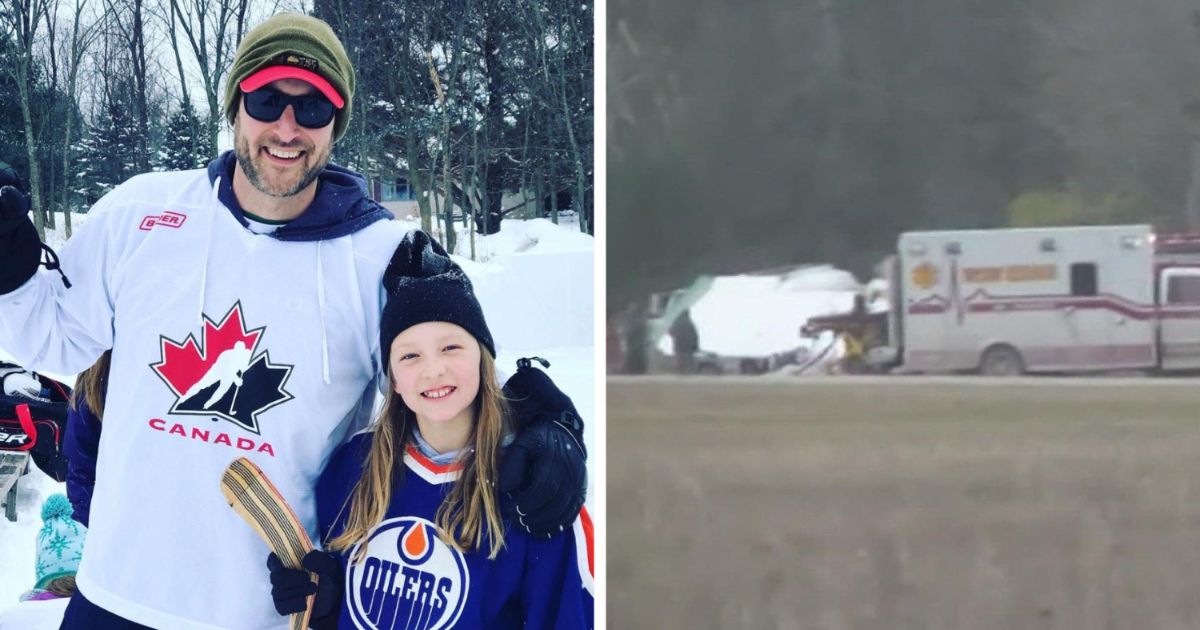 A commuter plane that was going to Michigan's Beaver island crash-landed at the airport, there aren't many details about how that happened, but one positive thing that emerged out of the incident was a father's heroic efforts to save his daughter's life.
11-year-old Laney was scheduled to visit friends on the island but at the last minute her dad, Mike Perdue decided to board the plane with her and as the plane went down, he did everything possible to save her and that's why she is alive and well today.
Dad-of-four, Mike Perdue lost his life that day along with the pilot and two other passengers but Laney's life was saved because her dad became a human shield for her. "He cradled her in his arms," Laney's mom, Christie Perdue, explained. "She doesn't remember anything, except for her daddy squeezing her so hard."
Laney Perdue had multiple broken bones and injuries due to the crash but all her wounds are concentrated on one side of her body- the part opposite to where her dad was seated beside her. This is the reason why it is believed that the dad cradled his daughter and saved her life.
Mike's widow, Christie said that it was very hard for her to balance her emotions and called the incident a miracle and a tragedy, that happened together in a day. She says, "In my heart of hearts, I know that he truly did save her, and he protected her," Christie Perdue said.
Mike Perdue went above and beyond to show how much he loved and treasured his daughter to the extent of giving up his own life and his loved ones are not surprised by his selflessness and called him a beautiful human and loved his community, and he loved Beaver Island," Christie explained. "I'm not surprised at all that he did that, that he sacrificed, and he was her hero."
The Perdue family has to now spend their whole life without the presence of their father, but they've received a whole lot of support from their community, a fundraising page set up for them has helped raise $100,000 to cover family expenses as they mourn for the loss of Mike.
Our hearts go out to the Perdue family who has to navigate through life without Mike, his wife, Christie Perdue praised him and called him an amazing person, and said that they will spend the rest of their lives honoring him.