When Christie Williams Myers shared a story about two kind Samaritans helping her daughter it got more than 267,000 likes and 127,000 shares.
On her Facebook page, she spoke about her Friday night ordeal which involved a cookie and a bathroom break and two Georgia football players, Latavious Brini and Jaylen Johnson. "We were in Athens yesterday and Avery had to go to the bathroom really, really bad. She and I ran into the closest place which was a Subway in downtown Athens. We ran straight to the bathroom and the employee got my attention and told me the bathroom was only for paying customers.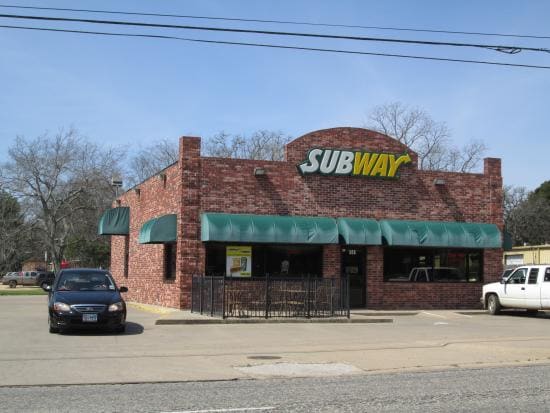 She said that she didn't have her wallet with her and apologized for it and told him that they would leave. Then she received the most heartwarming act of kindness when the 2 young men got up and offered to buy a cookie for Avery so she could be a 'paying customer' so she could use the restroom.
A grateful Christie dashed into the restroom with Avery. "We came back out and they were still there, so I thanked them again and started talking with them. Turns out they both play on the UGA football team. (Go Dawgs) We had a great conversation and exchanged some laughs, and talked about football."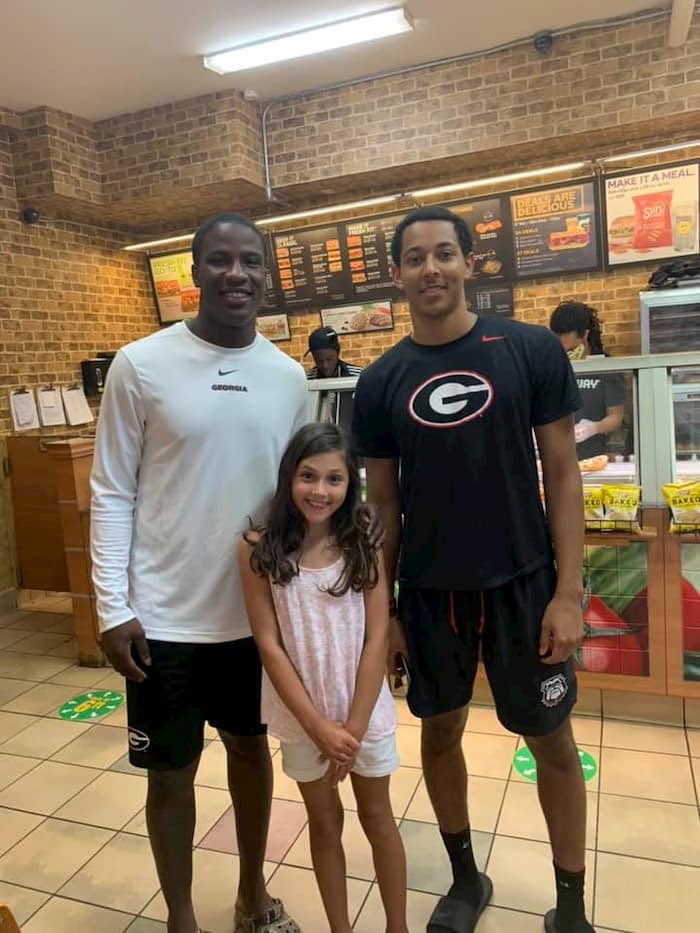 This is such a great gesture by these two young men as they are not married and gave so freely and without hesitation offered to help them out. hocked when the post went viral. She mentioned that she wanted to share a feel-good story that would "restore some faith in humanity."
Myers said she also received a Facebook message conversation with Brini's mother, who said her son was "raised to do the right thing even when no one is watching" and that the post meant a lot to her as a mother.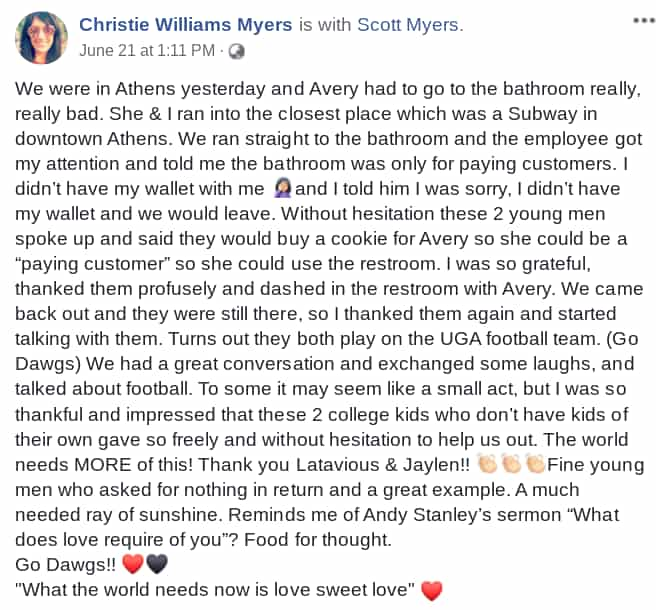 These two boys were really raised well. Share this story with others to appreciate these two young men.